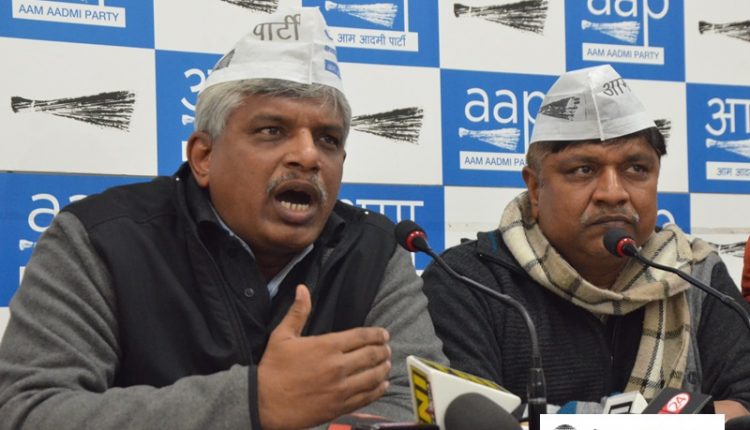 AAP's National Secretary Condemns Bhima-Koregaon Incident
PRERIT CHAUHAN (PHOTO/VIDEO BY SAURABH SHRIVASTAVA)
Aam Aadmi Party (AAP) on Thursday strongly condemned the Bhima-Koregaon incident of violence in which dalit youth died and more than three others were injured. The dalit people who had gathered to celebrate the bravery of Mahar soldiers in Bhima-Koregaon faced an attack from unidentified persons bearing saffron flags.
AAP, National Secretary, Pankaj Gupta Addressing the Media Said, "The recent incidents at Koregaon, Pune and various other places in Maharashtra are very sad and painful.The spirit of patriotism is not owned by anybody. And it cannot be defined and inflicted on others.This has not happened in Maharashtra in the past 200 years,
But now the central government, which is working on the agenda of RSS, don't like peace at all."
Earlier, From past some days Bhima-Koregaon violence has spread all over Maharashtra, Its effect appeared across the country. Because of the violence, the lives of the people of the country have become disrupted.