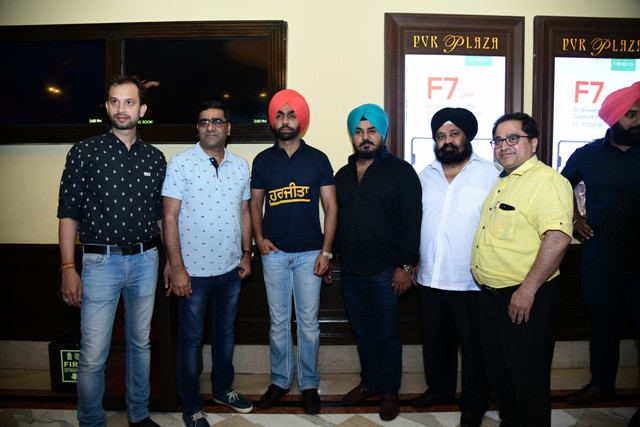 Actor-singer Ammy Virk Promotes Indian hockey player Harjeet Singh's Biopic 'Harjeeta' in Delhi!
Prerit Chauhan /Lokesh Goswami
New Delhi: The biopic of Indian Hockey player Harjeet Singh Tuli 'Harjeeta', starring Ammy Virk is one of the most awaited films of the year. The trailer of the movie unfolds by portraying the young Harjeet Singh enjoying the best phase of life i.e. his childhood. It shows his journey from just another kid to someone who outran others in the field of hockey. On the other hand, it tells the tale of the player who first stepped into the field just to play and later winning became his game.
Ammy Virk, who has acted in movies like Nikka Zaildar series, Bambukaat, Angrez and Ardaas was seen in New Delhi Promoting his upcoming Punjabi biopic 'Harjeeta'. "I was really looking forward to join this film as sports is an important part of my life," said Virk while addressing the Media.
Speaking to Ten News exclusively at the promotion, Ammy Virk said, "The role was extremely draining with so much intense training. Physically, it was tough. I had a lot of problems post shooting the film. When I was shooting, I had stopped consuming sugar, I used to eat salt very less".
"Because we wanted the physique of an athlete in a very short time, I pushed my body a lot to achieve that result," said Virk.
Punjabi movie Harjeeta is a biopic based on an inspirational life of Indian hockey player Harjeet Singh Tuli. He was the captain of the men's junior hockey team of India and won the gold medal in the World Cup 2016.
The Movie is slated to release on 18 May 2018.