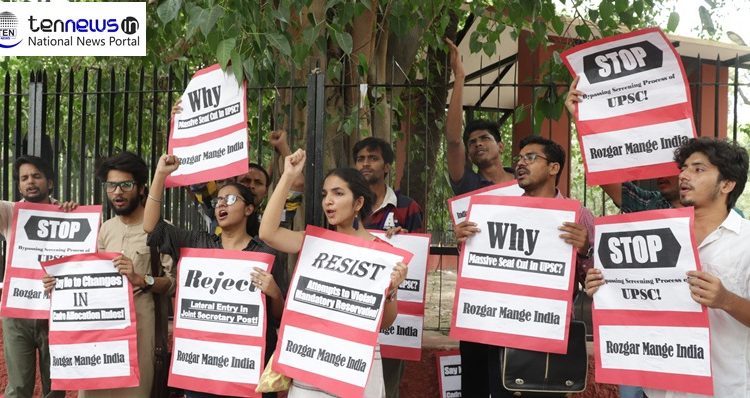 New Delhi: In a big push to overhaul governance, the Centre has invited applications for 10 joint secretary level positions in various ministries.
Though the Centre's decision to induct specialists at the joint secretary level through lateral recruitment has generated criticism from opposition parties and a Dalit member of Parliament from the Bharatiya Janata Party (BJP) also criticized it over the new policy sidestepping caste-based reservations.
Opposition Parties Alleged that the decision has not been well thought as the government wants to bypass the rigorous process of selection through the UPSC to make way for the absorption of people affiliated to the RSS (Rashtriya Swayamsevak Sangh) and the BJP through the back door.
On Thursday, the All India Students' Association Staged Protest at Parliament Street and extended its support to opposition parties in protesting over Lateral entry to 10 senior most jobs in government without UPSC.
Speaking to Ten News, AISA Protesters said, "The decline in number of UPSC seats started from 2014 itself and have been reducing drastically over the last four years.Now more posts are being cut from UPSC as it does not allow favouritism or abide to any party's philosophy. Where are the recruitment rules for the post? Why is UPSC not doing it? All this makes it suspicious."
"The Government has a clear intention to put its own men  from the rank and file of the BJP and the RSS into the top positions of the bureaucracy. The Curious Case of destruction of Indian Bureaucracy by Modi Sarkar. After attacking various public institutions, Modi Sarkar is destroying UPSC," added AISA Protesters.