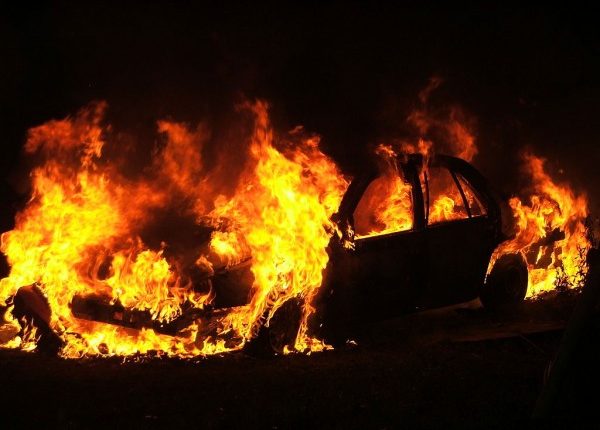 Car Fire Accident : Victim's Parents allege of conspiracy, Car company to join probe
Saurabh Kumar
31/1/2017               Saurabh Kumar
A day after a 25-year-old woman and her two-year-old disabled son were found dead after the Wagonr they were travelling in caught fire, police said that the postmortem report confirms that they died of ante-mortem burns. However, the doctor who performed the postmortem has not confirmed this yet.
Rabupura SHO Rajveer Singh Chauhan said, "We have got the postmortem report. It says that the deaths happened due to ante-mortem burns."
On Wednesday a technical team from Car Company will examine the car to find out whether the car caught fire due to some technical fault or it was put on fire by using petrol.
The thing which is making the case doubtful is that Madanpal Singh, the father-in-law of the woman, who was behind the wheels during incident remained completely safe just with minor injuries.
While father of the victim, Kamal Singh had alleged her daughter's husband bunty, father-in-law Madanpal and her Mother-in-law for murdering her because of dowry and registered a case in Rabupura Police Station against them.
On Tuesday experts from fire department had examined the car for digging out the reason behind the mishap. As per the sources expert team had accumulated important evidences which will help a lot in further investigation and lead the case to conclusion. While police has questioned the father-in-law of the woman after an FIR was lodged in the case by the Saroj's father Kamal Singh, no arrests have been made in the case so far.