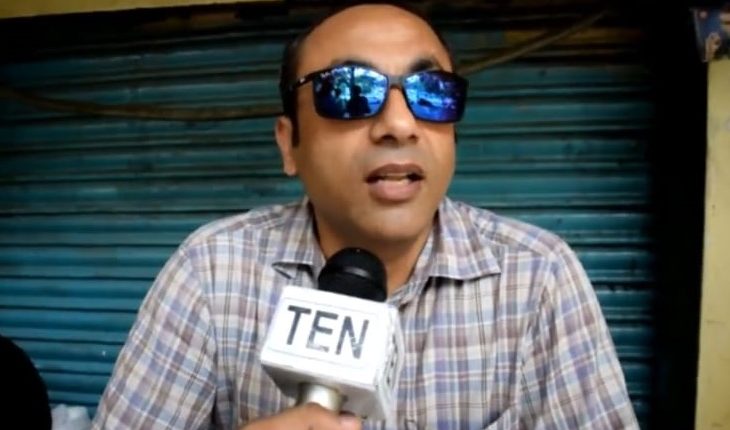 Should Delhi be Granted Full Statehood? See Delhi citizens shocking reactions on this age old debate!
Prerit Chauhan (Photo/Video) By Lokesh Goswami Ten News Delhi :
New Delhi: A special three day session of the Delhi Legislative Assembly began on Wednesday to discuss the demand for full statehood for the national capital.
Delhi Deputy Chief Minister and Finance Minister Manish Sisodia introduced a government resolution on the floor of the house demanding full statehood for Delhi.
Earlier, AAP slammed BJP for not granting Delhi Statehood. Aam Aadmi Party said that, there is only one reason for BJP to withdraw its 20 year old demand for full statehood for Delhi which is that a full state under AAP will convince whole India that Kejriwal government formula is many times better than what congress and BJP have given us for 70 years.
As we all know, Delhi is a union territory or a half state which has it's own Legislative Assembly but there are not enough powers given to this Legislative Assembly. Mainly Govt of Delhi enjoys several powers but law & order, land comes under Central Government. The debate of full-statehood has been there since long time and even BJP mentioned it in their manifesto.
Ten News caught up with the Public of Delhi to know their opinion, should Delhi be granted full statehood or not? And most of Delhitees gave nod to the grant of full statehood for Delhi.
Talking to Ten News, Delhitees said, "Yes if Delhi had statehood, the government would be able to implement more decisions without interference from the central government or the Lieutenant."
"Proposals such as the Jan Lokpal bill, and Cctv camera installation will be implemented smoothly," said Delhi Public.
Watch the Space below for Delhitees Reaction on 'Should Delhi be Granted Full Statehood' ?