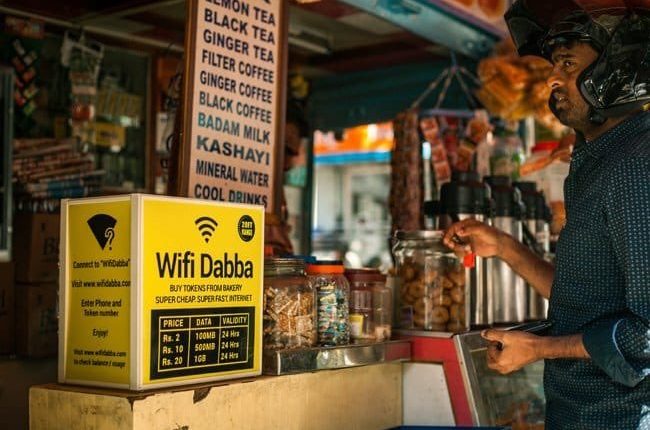 Everything you need to know about 'WiFi Dabba' Providing Super fast and Super Cheap Internet!
New Delhi: WiFi Dabba, a Bengaluru-based start-up backed by Y Combinator, is providing Internet at starting price of just Rs 2 for 100MB. The data-only recharge packs have a validity of 24 hours, and the licensed ISP provides data via small routers powered by fiber optics.
The firmware that runs WiFi Dabba has been custom written, the whole telecom infrastructure software, billing, it's all done in-house. Basically WiFi Dabba are hotspots that are distributed to small shops, such as bakeries, tea shops, and so on. They're broadcasting a Wifi signal, and you can buy a token at any of the shops.
If we talk about its USP it the affordability. Wifi Dabba is an affordable wireless Internet network. what makes it interesting though, is that you can actually pay just Rs. 2 to get online and use it all over the city. WiFi Dabba falls into the gap between wired broadband and wireless cellular Internet, which is a pretty interesting proposition.
A residential router, the range is approx 150 feet, while WiFi Dabba range is 150 meters. And a residential router can handle maybe 10 to 15 connections, WiFi Dabba hardware can support 100 without the quality of service going down.
The shopkeepers are seeing WiFi Dabba as a value add, and a revenue source, so they're ready to partner with Wifi Dabba and install the hardware and stock tokens. It's not something that can be easily replicated either.
Well folks With WiFi Dabba you can just walk up to a store, hand over a Rs. 2 coin, and get a token to take you online for 24 hours if you have a phone that supports Wi-Fi. And you can then seamlessly connect to hotspots around the city. Pretty simple and seamless service.