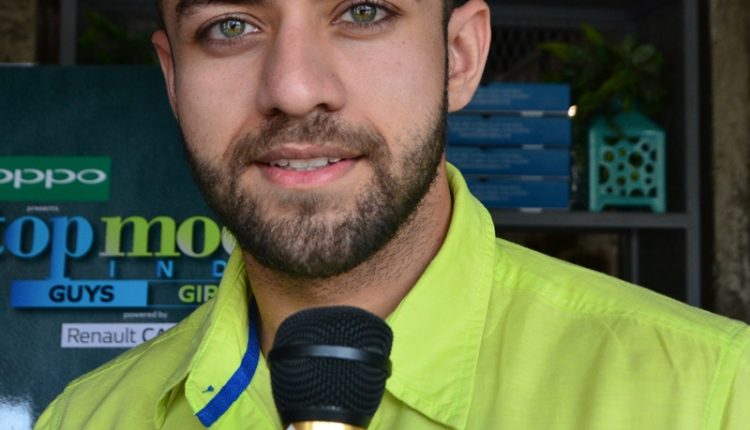 Exclusive Interview with Colors Infinity 'Top Model India' Winner Mahir Pandhi
PRERIT CHAUHAN (PHOTO/VIDEO BY SAURABH SHRIVASTAVA)
New Delhi: Mahir Pandhi, an aspiring model from New Delhi, has won Top Model India, which showcases diverse talent and breaks stereotypes. Delhi-based experienced model who has a photogenic face and an attractive personality has worked with brands like BMW and Rangreza previously.
As an English reality television series, Top Model India is broadcasted on COLORS INFINTY. The show follows the format of the 2003 American reality television series America's Next Top Model that was created by Tyra Banks. The format of the show is unique, we see men and women actively compete with each other. The show gave a chance to 12 aspiring models to transform into supermodels under the guidance of judges Lisa Haydon, Atul Kasbekar, Anaita Shroff Adajania and mentor Shibani Dandekar. Its finale was aired on Colors Infinity on Sunday.
Ten News Caught Exclusively with the guy next-door and the winner of Colors Infinity show, Top Model India, Mahir Pandhi.
Speaking to Ten News Correspondent, Prerit Chauhan about his journey, Mahir Said, "It feels amazing. When I started I just did not want to get eliminated in the first round, and from that, you get this, so it's a different feeling altogether. In the beginning, I had this idea that Siddharth would be a tough competition but he got eliminated quite early. It was unpredictable. You had no clue what was going to happen and when it was going to happen because all the eliminations and everything was just shocking".
Talking about his future plans, Mahir Said,
"I don't have certain plans. All I want is focussing on proper Bollywood quality work. As the show is going on, I'm getting a lot of options. Lot of people are approaching but I need to be very selective, that's the basic plan, being selective and getting quality work right now."
Watch Full Interview: