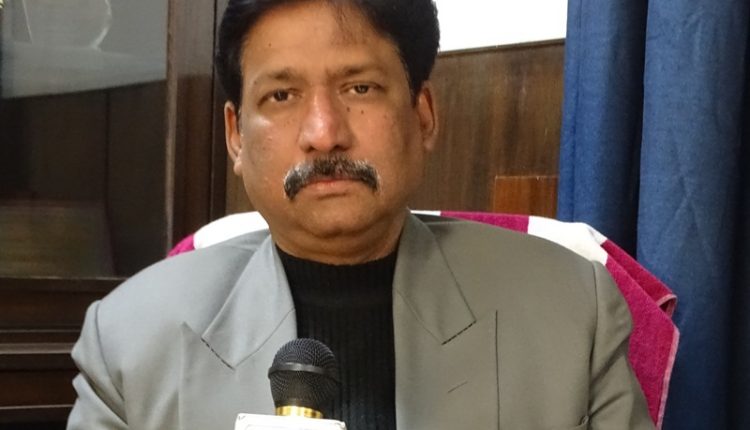 Federation of Noida Apartments Prioritizes Cleanliness,buckles up to fight for issues of Apartment residents!
ROHIT SHARMA / ASHISH KEDIA
(31/ 01/ 18 ) NOIDA :–
Ten News on Tuesday met NOFAA Secretary General Professor Rajesh Sahay and discussed with him various issues related to apartment owners and residents of Noida-Greater Noida.
NOFAA is an umbrella body of Noida and Greater Noida Apartments which aims to raise the issues of over 1 lakh residents of such units in the district. The federation was formed in October 2017 and currently has 49 Apartment Owners Associations under its purview.
Talking about what exactly is this organization and what has been the concept behind its formation, he said,  "NOFAA has been formed after UP Apartment Act 2010 gave a provision to form the federation of apartment owner associations. As there could be only one such federation in a district, NOFAA is currently accepting members from both Noida and Greater Noida. Our basic aim is that residents of these apartments live a happy, healthy and comfortable life. We are also fighting for the cause of Clean Noida- Green Noida and encouraging different apartments to abide by this motto. We have also distributed jute bags to residents of several apartments to discourage use of polythene bags. Waste management is also one of our priorities and we are very seriously pursuing its solution".
On issue of how NOFAA plans to tackle varied issues of different apartments he said, "We are not focusing on individual issues. The common problems is what we are currently focusing to solve. It includes sewage, drainage issues or the waste management issues and so on".
Talking about current regime and incumbent officials of Noida Authority he said, "The present regime is very supportive and helpful. Our experience with NA chairman has been very encouraging and he is very supportive and a person with a vision to bring forward positive change. We are hopeful that under his able administration good things will happen to the city".
On being asked about NOFAA's roadmap for the present year and their priorities for 2018, he said, "We wish to contribute to make Noida Clean and Green and to make Noida the number 1 city in India. The families that we deal with are highly educated and hence it is easier to create awareness regarding polythene, dust pollution, waste management etc.".
Professor Rajesh Sahay culminated the interview with making an appeal to all to create a clean and green city by at least keeping their surrounding clean and attempting to increase the green cover through plantation.