Fr. Agnel School, Greater Noida observes Foundation Day 2018!
Ashish Kedia / Saurabh Kumar
(09/04/2018) Greater Noida : Today Father Agnel School situated at Greater Noida's Beta-II observed its 9th Foundation Day with a glittering ceremony. The function started with traditional way of lamp lightening by the chief guest. Sister Medha from Prajapati Bramhakumari's and Goswami Sushil Maharaj were the chief guests for the occasion.
The function then begun with prayer and beautiful dance performances. Addressing students of the school, BK Sister Medha talked about various aspects of meditation and its significance in student life. She said, "Children can achieve better attention period and more peace along with love and harmony through regular practice of right kind of meditation". She also talked of five principles of success.

Thereafter Goswami Sushil Maharaj addressed the students and said, "Same as one tree has different branches, India has many different religions. But we all are branches of same tree and should leave together in peace and harmony".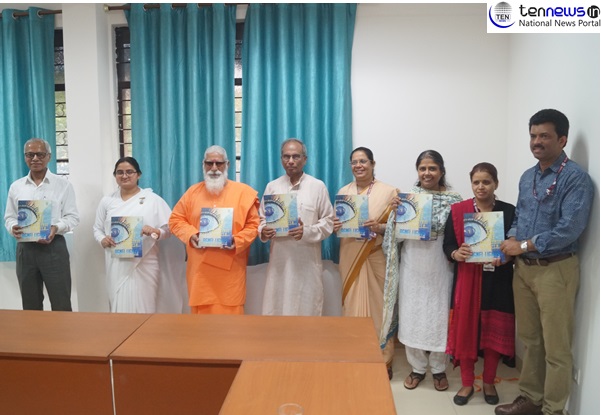 On the occassion of foundation day Fr. Agnel School's annual magazine was also launched. Manager Father Bento and Principal Maria Nancy also wished everyone the the occasion of 9th foundation day.