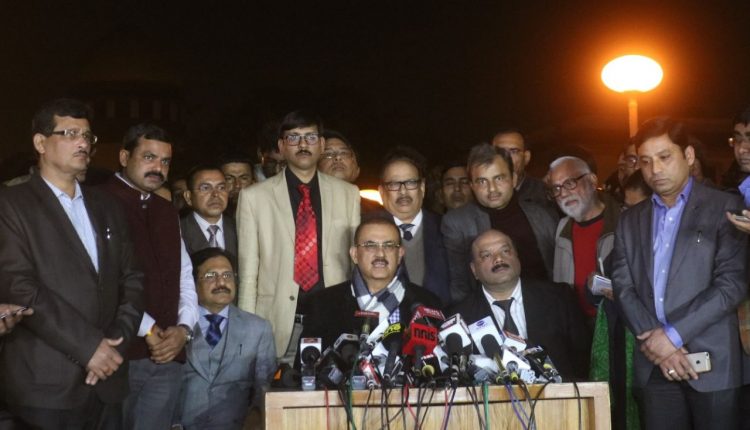 New Delhi: Supreme Bar Association(SCBA), while addressing a press conference on Saturday, said that they want the matter to be resolved immediately.
"We called an emergency meeting of Supreme Court Bar Association. We resolved the following: Differences stated by the 4 judges & reflected in media are of grave concern & must be resolved immediately by SC Bar Association," said Vikas Singh, President of Supreme Court bar Association.
"Another resolution taken was that all PIL matters must be taken by CJI or must be assigned to the collegium of 5 judges. This must be done in order to maintain the credibility of SupremeCourt.
unanimous resolution to the Chief Justice of India. We want that the matter be resolved as soon as possible. The first meeting of SCBA will be done with the Chief Justice of India. If he agrees to our views, we will take further appointment from the other judges too and fix a meeting with them," Singh added.
Earlier, Four senior SC  judges Madan B. Lokur, Kurien Joseph, Ranjan Gogoi and Jasti Chelameswar questioned the conduct of the CJI on Friday, saying that their efforts have failed in convincing the latter to take steps to protect the institution.