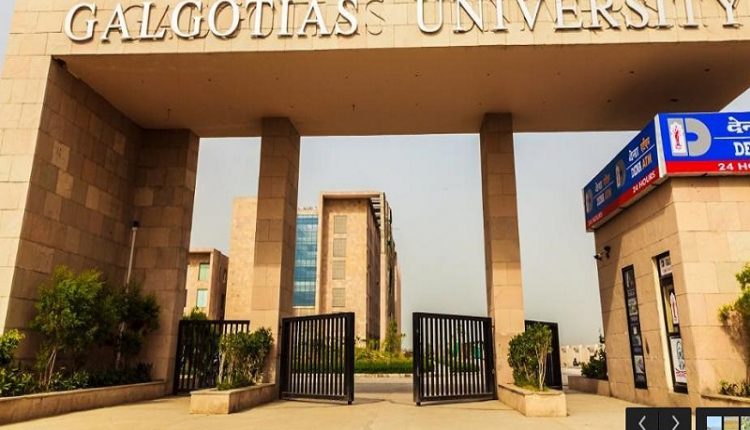 Galgotias University begins admission drive, entrance exam to be conducted all over the country!
(9/1/2018) Greater Noida :
Galgotias University has started the process of admission for its new session. University will organize its Joint Entrance Exam on 15 June 2018 so now students can apply for getting admission in Galgotias through this exam. Apart from this University has made a new record by securing placement for 85% of its students.
Galgotias University Chancellor Sunil Galgotia informed that the top companies of country like Infosys, Wipro, Tech Mahindra, City Bank, IBM have done the recruitment from the campus.
He further said, "In first phase of our placement drive 85 % of our students got placed. Our university is promoting project based learning. We have more than 20% of our faculty from industries & international level universities".
Galgotias University is a private university in Greater Noida in the state of Uttar Pradesh, India..It was founded by Chairman Suneel Galgotia and CEO Dhruv Galgotia in 2011. It was granted university status in 2011 by the Uttar Pradesh government. Galgotias University campus is spread over 52 acres of land near Yamuna Expressway in Greater Noida.
University CEO Dhruv Galgotia also added that for new session students can apply now and application process will be online. Last date for application will be 31st may 2018 and on 15th May exam will conducted in more than 20 cities across the country. On 20th June Result will be declared. Application fee is rupees 500.
Galgotias University has also signed a pact with Kent University of USA, Goethe University of Germany, INSEEC group of France, American graduate school of business and from Asia pacific University of Malaysia for different student exchange programs. Students will be getting the benefit of these in the upcoming sessions.