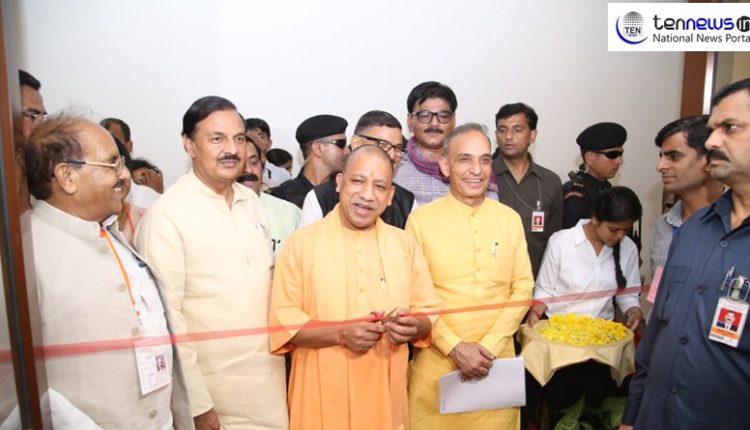 Gautam Buddha University Chancellor Yogi Adityanath inspires students with thundering speech, inaugurates eco-friendly initiatives
ROHIT SHARMA / ASHISH KEDIA
Greater Noida :– Chancellor of Gautam Buddha University and UP CM Yogi Adityanath today reached the university campus to address the students.
He was received by VC Dr. Prabhat Kumar on his arrival at the campus. Union Minister Dr. Mahesh Sharma, Noida MLA Pankaj Singh, Jewar MLA Thakur Dhirendra Singh and Dadri MLA Tejpal Nagar also welcomes the CM.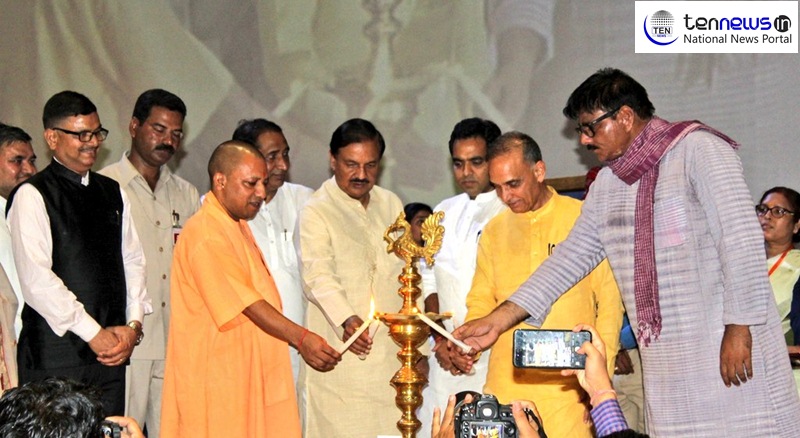 He delivered a long and inspiring address to students. He begin with speaking of Lord Buddha's life, spoke about religion, Indian heritage and moved on to detail of state and central government schemes for offering employment to youth. He also talked of eco-friendly measures being adopted by government and emphasized on its importance non changing times.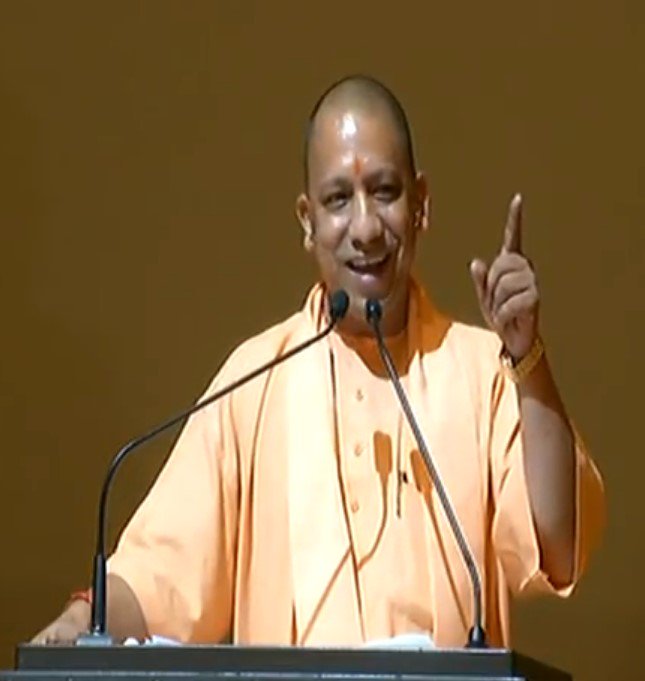 He said, " Gautam Buddha University is named after Tathagat Buddha. There are two universities in UP on the name of Buddha. One is this and the other is Siddharth University in Kapilavastu. When we talk of Buddha we must know that when Siddharth was young and his mother asked astrologer about his future he told her that Siddharth will leave wealth, family and property and will become great. The family got worried of this and made an arrangement in which Siddharth will never have to leave the palace and hence he will be discouraged from leaving the family. He is later married and father's a child. Long after he once decides to go for a tour of kingdom where three incidents jolt him".
Continuing he says, "On his tour he comes across a diseased person, a old person and a dead body. He enquires about the same with his assistants who tells him that everyone of us will get old at some time and will die. Siddharth returns back and thinks of the incidents. He is jolted and decides to seek purpose of life. He leaves home and goes to Bodhagaya. He attains enlightened and starts touring the country to spread his teachings. Lord Buddha teachings later spread across length and breath of world".
CM also recalled an incident of visiting Combadia and going to a vast temple there.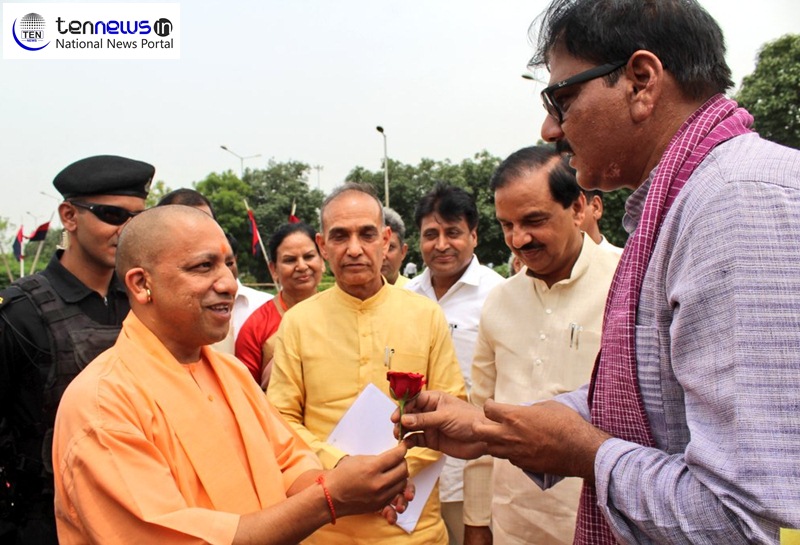 He says, "There I met a guide who has never visited India or any places related to life of but was a deep follower of his teachings. It is heartening that people from all over the world want to learn about Buddha".
Talking of religion and spirituality, CM Yogi says, "Religion is not only the way of offering prayer. There are many ways in which people attempt to please God and everyone is free to do so. India is a country where we have no narrow-mindedness for any type religious practices. Religion is what inspires us for humanity and kindnesses. Society and people need to understand it's responsibility and religion is a way of life which leads to success. Our national unity, social unity and family unity are important and has many challenges such as caste, creed, terrorism etc. However the path shown by Buddha helps you to overcome all such challanges".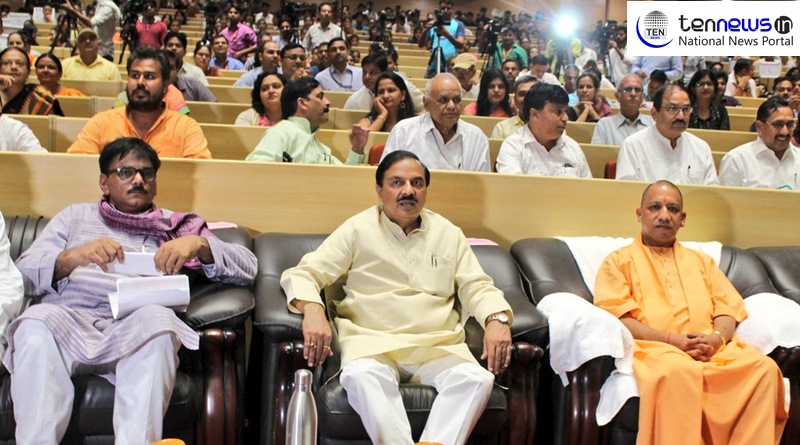 Giving a talisman to the students of the university he said, "Listen to all but do what your mind says is right. Different people offer different suggestions but it is your duty to understand and differentiate between right and wrong. If we have everything but have no mind and patience than we will get onto wrong path".
He also jokingly talked of action being taken against corruption by government and said that large amount of gold is being recovered in raids and hoarding of Gold is nothing more than "Raavan Buddhi" or traits of demon king Raavan.
UP CM had also inaugurated solar roof and eco friendly cycling unit at the university before his speech. Talking of the same he said, "today climate is changing drastically and we are facing acute summer, cold and rain. It is important to make significant attempts to preserve the environment hence such initiatives are of utmost importance".
He further talked of replacing streets lamps with LED lights with a cost effective model.
Talking of jobs and employment he said, "We want that youth of UP get job in their districts. For this we are soon launching One District One Product scheme at big scale. Central governments skill India mission has also benefited large number of youth to get skills and employment".
His inspiring speech recieved thundering applause by students several times.
VC Dr. Prabhat Kumar later facilitated Chancellor Yogi Adityanath with a hand drawn portrait and expressed gratitude for addressing the students of the university.