IEEMA CEO Summit Organized in Greater Noida, UP Industries Minister Satish Mahana participates!
ROHIT SHARMA / ASHISH KEDIA
(11/03/18) Greater Noida :–
IEEMA organized an illustrious CEO Summit for stakeholders of Indian electrical and electronics industry on Saturday evening in Greater Noida. The event was organized on the sidelines of the ongoing ELECRAMA 2018.
In his welcome address during the IEEMA CEO Summit, IEEMA Chairman Shreegopal Kabra said, "The biggest problem in this country is of electric safety. Our Industry is well equipped with capabilities to create a global brand and compete with the best. There are tremendous opportunities. The whole world is looking towards India, India is looking towards IEEMA and IEEMA is looking towards government".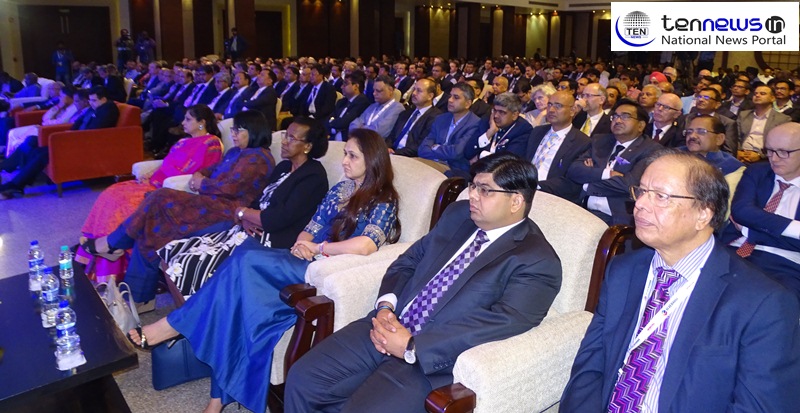 All the speakers insisted on more government support to develop new products, new technologies within the country.
UP's Industries Minister Satish Mahana is also taking part in this summit. Specially recorded message for ELECRAMA 2018 by Chief Minister Yogi Adityanath, Union Minister Nitin Gadkari and other dignitaries was also played during the occasion.
Dr. Anup Chandra, IID Commissioner of Uttar Pradesh also gave an exhaustive presentation emphasizing on the investment opportunities in Uttar Pradesha and inviting all to invest in the state.
Hundreds of CEO's from Indian Electrical and Electronics sector have gathered at the summit being organized at Jaypee Resorts, Greater Noida.