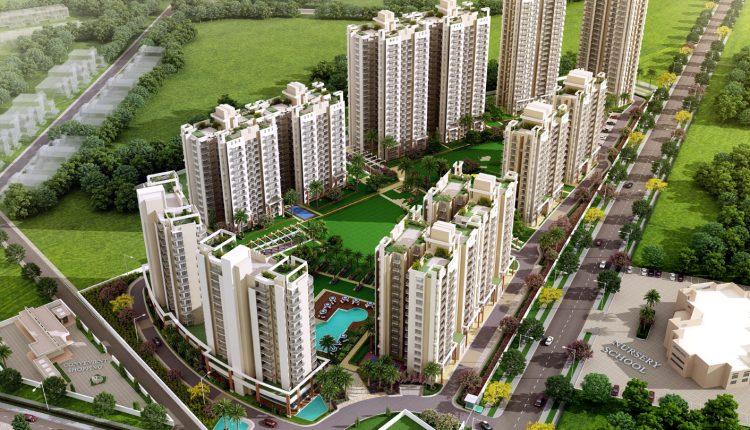 Moving one step ahead towards its objective of "housing for all", the Government of Haryana has made a remarkable decision that would long way in resolving the problems of lacs of household in Haryana.
Haryana Housing Board has formulated a new transfer policy to ease the norms allowing transfer of houses and commercial property by paying requisite fee and charges. The allottees will also get the conveyance deed executed in respect of their flats. Till now transfer of property was not allowed. Hence, people used to sale and purchase the property on Power of Attorney. For years people have been living in flats of housing board all over  the state on the strength of Power of attorney only. They don't even know that the original owner is still alive or not. However, whatever the ground realities are, the decision will prove to be a landmark one in allowing people get the property transferred to their name without any fear now.
Chairman, Haryana Housing Board, Mr. Jawahar Yadav said it has been observed that the existing policies of Housing Board were restrictive in nature and not in consonance with the aims and objectives of the "Housing for All". It also hamper in the main objective of the Board to provide affordable housing to the needy persons. In addition, these policies have become redundant due to various decisions taken by Board in recent past.
Giving details of new policy, Mr Yadav said that transfer of tenancy rights would not be restricted in the blood relations and the same can be transferred to any person also. In a major relief to allottees, he said that cases of transfers of dwelling units based on General Power of Attorney (GPA) transactions, where GPA contains a clause to this effect and attorney is legal, valid and enforceable, have been made permissible, provided that the attorney holder would have to give an affidavit to the effect that allottee is alive and GPA has not been cancelled. In case where full payment is yet to be made and HPTA is enforceable, transfer can be allowed more than once, subject to payment of requisite fees and submission of documents and completion of formalities.
Giving details of transfer fee of residential houses, he said that the allottee having covered area upto 300 sq ft would have to pay Rs2,000 as transfer fee. In case of covered area ranging between 300 sq ft to 700 sq ft, 700 to 1200 sq ft and more than 1200 sq ft, the transfer fee would be Rs.3,500, Rs 5,500 and Rs10,000 respectively. These rates would be applicable to all category of houses. Apart from this, processing fee of Rs.500 in the shape of bank draft in favour of Housing Board Haryana payable at Panchkula would have to be paid for transfer of residential property, he added.
He said that the processing fee for commercial or institutional or non residential property would be Rs 10,000. The transfer fee would be charged at the rate of 6 per cent of the sale price of property.
In case of death of an allottee, transfer in favour of the legal heirs would be allowed on payment of processing fee alone.
In case of addition of spouse name, allottee having covered area upto 300 sq ft would have to pay Rs1,000. In case of covered area ranging between 300 sq ft to 700 sq ft, 700 to 1200 sq ft and more than 1200 sq ft, the charges would be Rs.2000, Rs 3000 and Rs5,000 respectively. However addition would not be allowed in case of any litigation and the name can be added at any time after allotment.