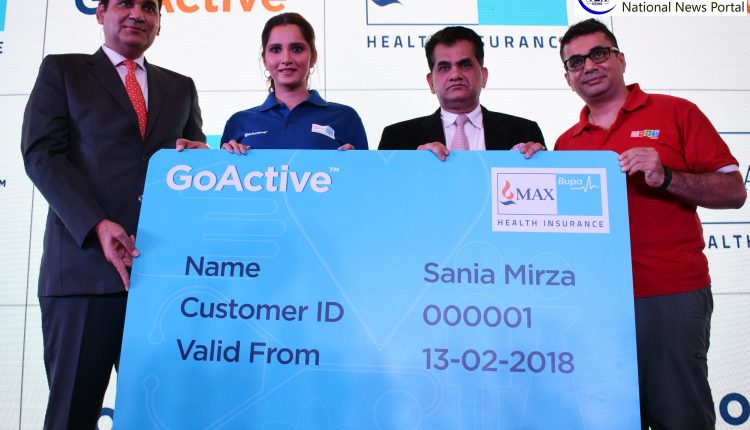 Max Bupa launches 'GoActive': A digitally enabled 'Everyday Use Health insurance Plan to keep Indians financially and physically fit
Kashif Hasnain (Photo/Video) By Lokesh Goswami Ten News Delhi :
New Delhi: Now you don't need to bother for an appointment of doctors and counselling by health experts, you can do it as you book your online tickets or order cloths with Max Bupa's new health insurance plan GoActive.

Max Bupa one of india's leading health insurance company in an association with GOQii, Practo and 1mg has introduced a digitally enabled 'Everyday Use' Health insurance Plan -Max Bupa GoActive Health insurance Plan in Delhi on Tuesday.
CEO of the NITI Aayog, Amitabh Kant and ace tennis player Sania Mirza was the chief guest of the lunching event.
This new-age product is a disruptive and customer centric offering from Max Bupa, that caters to the 'daily health needs' of Indians and has been designed with an intent to bring a paradigm shift in the health insurance industry.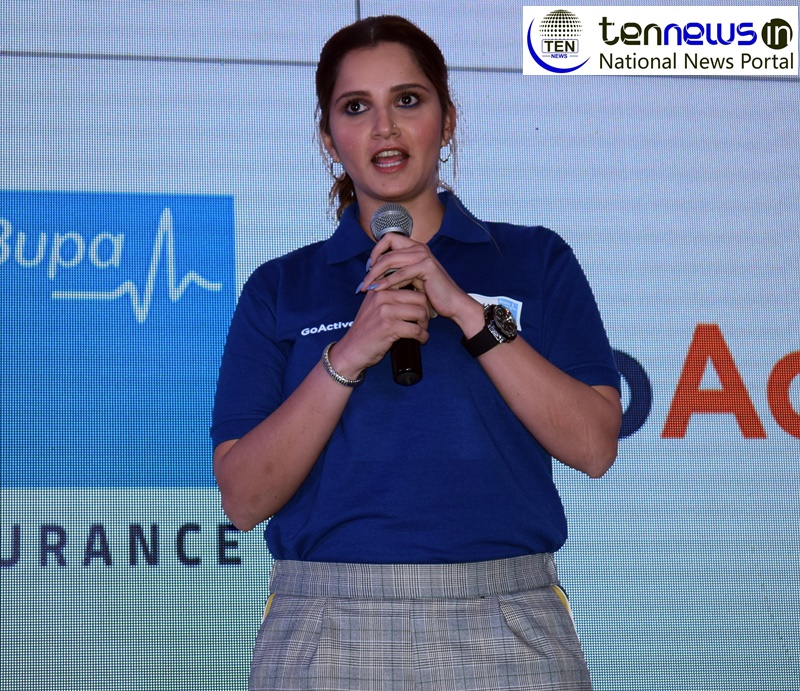 GoActive is a holistic health insurance plan that has been designed to give customers 360 degree coverage for their daily health needs including inpatient hospitalisation and on-the-go access to OPD, diagnostics, personalized health coaching, 2nd medical opinion, behavioural counseling and much more. The company has brought together the industry's premier health-tech providers including GOQii, Practo and 1mg, on a single platform to create a digitally enabled wellness ecosystem that will seamlessly offer all these services to its customers.
Highlighting the key benefits of GoActive Health insurance Plan, Ashish Mehrotra, MD and CEO, Max Bupa said, "With 1 in 5 Indians being plagued by lifestyle diseases, health insurance is not an option anymore. Over 60% of healthcare expenses in the country are still out of pocket and self-funded by customers. Our aim with the GoActive Health insurance Plan is to bridge this gap as d bring more and more people into the ambit of health insurance. GoActive is lndia's everyday health insurance plan that covers OPD, Diagnostics, Health Checks, Wellness, Behavioural Assistance, Second Medical Opinion in case of critical illnesses and much more."
Following the event, Sania Mirza, the first Max Bupa GoActive customer in India said, "I think Max Bupa GoActive is the health insurance product that India needs today as it is aimed to keep people healthy and out of the hospital, while still being there in case of contingencies. For me, personally, Max Bupa GoActive works because to take care of my everyday health needs on the go and gives me someone to track my health even when l forget."
Key benefits of the plan
– Creates a digitally enabled wellness ecosystem to offer a holistic and everyday use health insurance plan through a single app interface.
— A truly cashless OPD product built into base premium plan where customers don't self-finance the OPD coverage, leveraging Practo's Trinity technology.
-Introduces 'Personalized' Health Coaching with GOQli for customers and offers up to 20% premium discount on achieving their health score.
-Allows customers to avail health checks and diagnostics through 1mg.
– Incentivizes Young Indians to get medical cover by offering lifetime discount of 10%
-A 'future safe' Product with 'uncapped' 10% increase in sum insured every year to offer inflation Protection