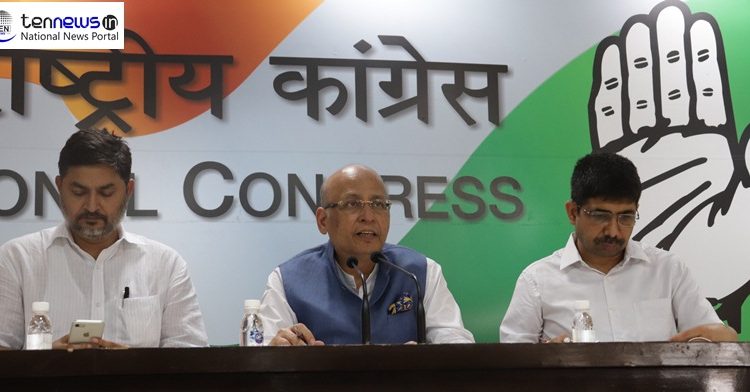 ---
New Delhi: In a bid to boost 'nationalism,' the Narendra Modi-led Center is hiring a team to analyze Social Media and neutralize media blitzkriegs by India's adversaries. In a tender, the Information and Broadcasting Ministry wrote they are seeking 20 professionals to manage a 'New Media Command Room'.
The team would identify 'fake posts' and disseminate news having 'positive slant for India'.
On the other hand, Congress criticised the Bharatiya Janata Party-ruled Centre's attempt to introduce a social media monitoring system in the country
said this showed that the ruling Bharatiya Janata Party's "obsession with snooping has reached dangerous level.
Addressing the media on Friday, Congress Spokesperson and Senior Advocate Abhishek Manu Singhvi said,
"George Orwell's book '1984' was written several decades ago. But, today we are experiencing a similar situation under Modi Govt. Modi Govt's I&B Ministry has called for a tender of ₹42 crore for a listening tool software to monitor social media platforms. In page 40 of this tender has also demanded for a metadata. This is a very serious issue because we in the last 4 years we have seen how exponentially Modi Govt has been violating privacy."
"Several cases like that of Namo App, and Aadhar data leak have made it evident of the fact that Modi government is violating privacy of citizens. People of India have Art. 19&21, IT Act and 9-judge bench verdict on securing their rights of privacy. Despite this, the govt is behaving in Big Brother manner. Were any safeguards stated to ensure protection of data? Modi Govt is using people's tax money to snoop on people by issuing this tender for listening tool." added Singhvi.
Speaking on LPG prices hiked,
"Earlier Fuel price hike Now subsidised LPG hiked by Rs 2 per cylinder.Modi govt has been taking revenge on the people for BJP's defeat in Karnataka election by hiking petrol and diesel prices every single day without break, " said Singhvi.