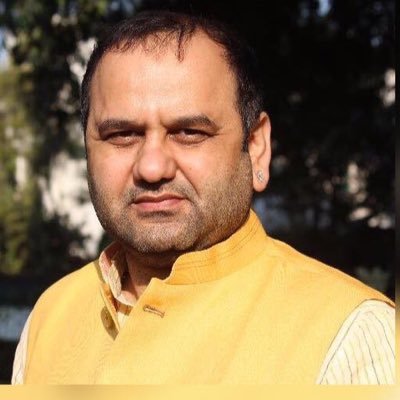 BJP MP from East Delhi Maheish Girri today raised the issue of increasing number of cesarean surgeries during Zero Hour in Loksabha. In the beginning, he thanked PM Modi for implementing Disha dashboard through which MPs now get to know about status of public welfare schemes in their districts.
MP Maheish Girri said that increasing number of cesarean surgeries indicates a dangerous trend and it is not good for the poor and middle class people. MP said that according to figures by National Family Health Survey, number of cesarean have almost doubled in the country in the past decade. If we compare with the number two decades back, it has increased 6 times. This is mostly visible in Tamilnadu, Andhra, Telangana, Goa, Bengal and Kerala.
As per MP, though cesarean surgeries are a life saving technique and many times, it's the only way for delivery. But it has come to notice that private hospitals motivate their patients to go for cesarean. This is shown through figures which say that almost 35% of all surgeries in private hospitals are cesarean.
Maheish Girri said that WHO mandates that if 10-15% of all surgeries are cesarean, it's a satisfactory number. But in India it's quite high. While in rural areas, it is 12.9%, in cities it has raised to 28.3%
MP Giri said that cesarean has a lot of disadvantages and bad after-affects. This should be taken into serious consideration. Cesarean should only be done if it is necessary, and not for economic gain.