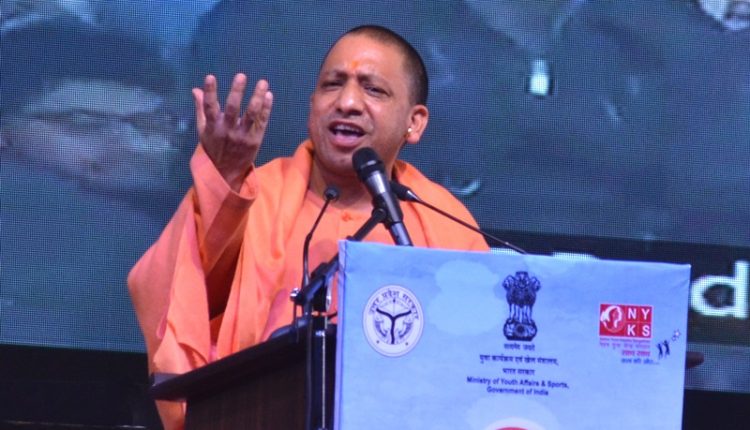 National Youth Festival Inaugurated at Greater Noida, CM Yogi Motivates Youth for Nation Building
Ashish Kedia
Ashish Kedia
Today 22nd National youth festival was inaugurated at Gautam Buddha University, Greater Noida. The formal inugration of Youth festival was done by Uttar Pradesh CM Yogi Aditya Nath in the presence of Union Ministers Col Rajyavardhan Singh Rathore and Dr Mahesh Sharma. UP Sports Minister Chetan Chauhan was also expected to grace the occasion however he remained absent from the Inaugural session.
As soon as CM Yogi entered the indoor stadium he took round of the entire venue and met the Youth who had come from all parts of India. Union Sports Minister Col Rajyavardhan Singh Rathore presented an idol of Swami Vivekananda to CM Yogi to welcome him at National Youth Festival.
While addressing the audience CM yogi said "If anyone wants to know about India and its culture he has to read, know and understand Swami Vivekananda. His life is inspiration to all the youths.  An India free of terrorism,  Naxalism, corruption all these  challenges can only be overcomed  with the contribution of today's Youth".
He also elaborated upon PM Modi's Stand Up India – Start Up India schemes and said how it has benefited lakhs of Youth from all over the country to realise their dream. CM Yogi also talked of Ram, Krishna, Rani Laxmi Bai, Maharana Pratap, Einstein, Beer Savarkar and other luminaries and encouraged youth to learn life lessons from the motivational lives of these people.