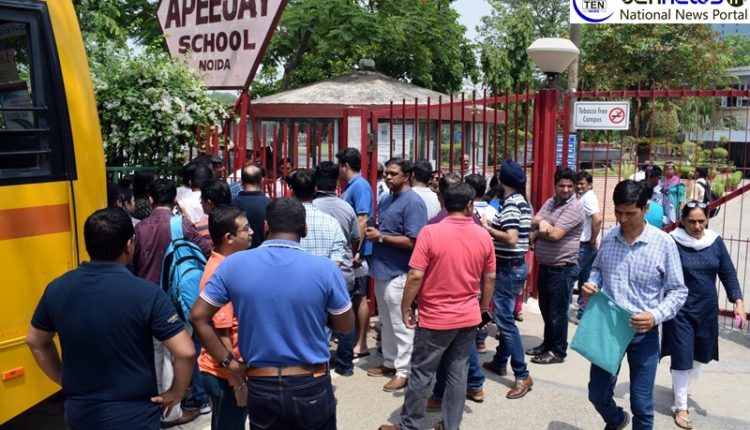 Parents protest outside Apeejay School, Noida alleging steep fee hike
Ashish Kedia (Photo/Video By Lokesh Goswami Ten News )
The issue of fee hike has once again emerged in Noida and this time city's well known school Apeejay has to face heat from parents. Parents alleged that school has hiked more fee than permitted by state laws and should clarify the breakup.

Speaking from the gates of school a parent said, "The student teacher ratio is also very high such as 45-50 student per class. There are also lot of unnecessary miniature charges which are repeated on monthly basis".
Another parent added, "Last month it took about 45 minutes for the class teacher to arrange desk and chair for a new student. This is the extent of skewed student teacher ratio in class"
Elaborating on the fee hike, another parent complained, "The fee has seen a steep hike. From 24k quarterly last year, it has reached to 30 thousand. The logistics such as drinking water also need to be taken care of by the management".
They also claimed to have apprised the district administration and said, "We request the district administration to take care of the fee hike and look into it. The ordinance of the state government permits that 8 to 9% hike is only permitted so how does this 20% hike has taken place in this school. We have reached out to DM as well and now that school's have reopened after two months we see that nothing has changed. We will be reaching to JDE and Commissioner to inform them about the issue".
All Noida Schools Parents Association President and members also joined the agitation.
A teacher from the school also came out to hold a discussion with the protesting members but no middle ground could be found.
The school administration could not be contacted for their version and the story will be updated after we receive any update from their side.