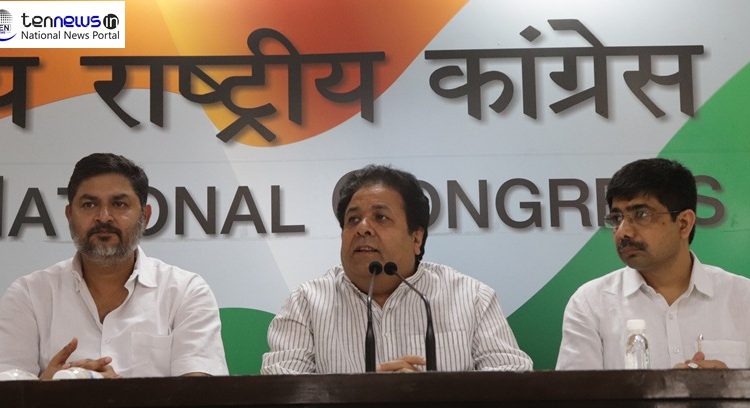 New Delhi: On February 24, MEA revoked the passports of Nirav Modi, promoter of Gitanjali Group, after he failed to respond to a February 16 notice issued by the Ministry, asking them to showcause why their passports should not be impounded or revoked. According to Interpol's reply, Nirav Modi used his Indian passport to travel from the UK to another country.
On Thursday Congress taking a swipe on BJP said," even as the Modi Government has been caught snoozing, Chhota Modi #2 i.e 'Nirav Modi' the absconding accused in India's 'Biggest Bank Loot Scam' is on a travel spree using a 'revoked passport' by the Ministry of External Affairs".
Addressing the media, former Union Minister Rajeev Shukla said, "Why Prime Minister Modi is not taking action against one of India's biggest banking frauds. People are loosing faith on banks. The record of this government by providing help to banks in doing big corruption is increasing day by day. The trust of the people in the banking system have reached a rock bottom. People are scared to keep their money in banks."
He further Said, "There has been a sharp decline over the last financial year in monthly receipts from small savings schemes, including in public provident funds, according to the latest RBI data."
"While the PM gives 'Fitness Lessons' on Social Media. It is business as usual, for the fraudsters like Nirav Modi. It is ridiculous and painfull to witness that a strong modi government is caught snoozing," added Shukla.