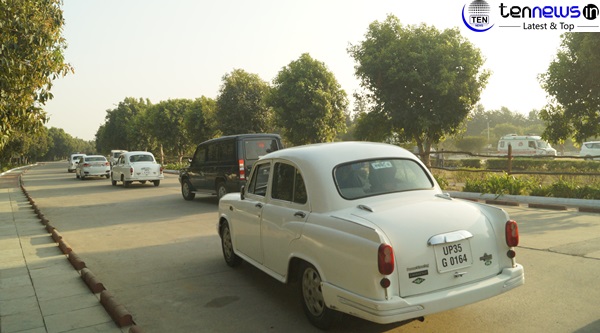 Preparations reach pinnacle for National Youth Festival 2018, UP CM to Inaugurate tomorrow
Ashish Kedia / Saurabh Kumar
11/1/2018                Ashish Kedia  /  Saurabh Kumar
Uttar Pradesh Chief Minister Yogi Adityanath will be inagurating the National Youth Festival 2018 at Gautam Buddha University tomorrow. He will be accompanied by Minister of Youth Affairs and Sports Col. Rajyavardhna Singh Rathore, Union Minister of Culture Dr. Mahesh Sharma and other dignitaries.
District administration and Nehru Yuva Kendra officials remained busy with finalizing the preparations throughout the day today. High level meeting with all the concerned departments also took place at Gautam Buddha University today.
CM Yogi Adityanath will be landing directly at Gautam Buddha University and will travel around 500 metres to reach the venue by motorcade. CM's cavalcade also had a trial run today to avoid any errors in the VVIP movement. Dadri MLA Tejpal Nagar also visited the Gautam Buddha University to take stock of the preparations.
After Inaguration PM Modi will also address students through Video Conferencing which is scheduled to take place between 12 to 12:30 in the afternoon. Many cultural and inspirational programs are scheduled to take place during the five day long festival. Stay tuned with Ten News to get all the latest updates of National Youth Festival 2018.