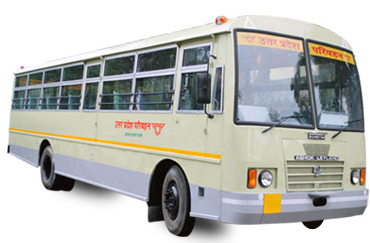 In presence of both the CMs Haryana and UP sign reciprocal transport agreement
5/3/2018
In order to further strengthen the transport facilities between Haryana and Uttar Pradesh, the representatives of both the states signed a Reciprocal Transport Agreement on Friday in Faridabad. The agreement was signed in the presence of Haryana Chief Minister,  Manohar Lal Khattar and Uttar Pradesh Chief Minister, Yogi Aditya Nath. The agreement will facilitate buses of both the states to operate over 1.16 lakh kms daily in territories of each other. Both the chief ministers were in Faridabad on the occasion of inauguration of the 32nd Surajkund International Crafts Mela.
Speaking on this occasion, the Haryana Chief Minister, Manohar Lal described the day as an important day for the people of both Haryana and Uttar Pradesh as the states share a long border. He said that the border of Haryana along with Uttar Pradesh ranges from Ponta Sahib to Hodal-Kosi in South Haryana.
Uttar Pradesh Chief Minister Yogi Aditya Nath said that after formation of new government in Uttar Pradesh, we have considered similar proposals for transportation in several states and such agreements have also been made with Rajasthan and Uttarakhand
The agreement has been inked between both the states after 35 years to cater the increasing demand of transport operations. Under this Agreement, while 423 buses of Haryana will operate 66,420 kms daily in Uttar Pradesh covering 256 routes, the 522 buses of UP government will be able to operate 50,034 km daily on similar number of routes.
Additional Chief Secretary, Transport, Mr. R.R. Jowel signed on behalf of the Haryana Government whereas the same was signed by Principal Secretary, Transport Mrs. Aradhana Shukla on behalf of Uttar Pradesh. The Reciprocal Transport Agreement would provide convenient transport facilities to people of both the states because of a substantial increase in demand for transport operations.