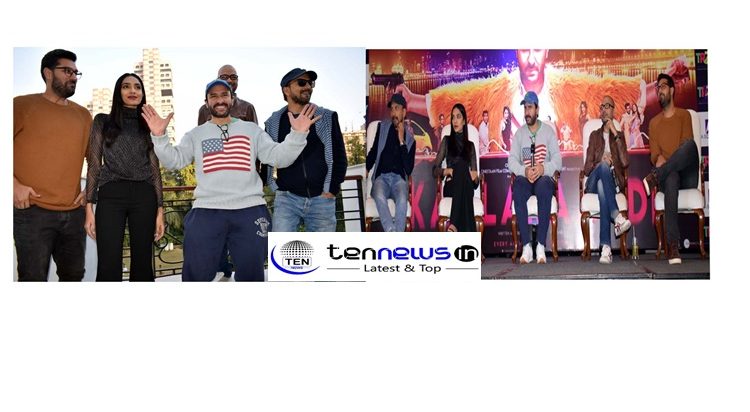 Saif Ali Khan Promotes His Upcoming Dark Comedy Movie 'Kaalakaandi' in National Capital!
Prerit Chauhan (Photo/Video) By Lokesh Goswami Ten News Delhi :
New Delhi: Actor Saif Ali Khan's film Kaalakaandi will be releasing in the theatres this Friday. Kaalakaandi marks Akshat Verma's debut as a director. Akshat was the writer of 2011 movie Delhi Belly, starring Imran Khan.
On Wednesday, in Nation's Capital, Kaalakaandi Star Cast, Saif Ali khan Deepak Dobriyal, Kunal Roy Kapoor with Director Akshat were seen promoting their upcoming Dark comedy.
Addressing the Media Safi Ali khan Said, "Kaalakaandi is a film I'm so happy to be a part of. It's a cross section of Mumbai with underworld goons, doomed bankers and idealistic lovers all mixed together in this karmic tale about love, crime and living a lifetime in one night".
Earlier their were reports, After 'Rangoon' debacle, Akshat Verma-directed 'Kala Kandi' is facing major post production issues that has unfortunately stemmed out of the fact that Saif has not rendered a blockbuster in the recent past. Distributors are hesitating to invest on his films now.
The move is slated to release on 12th January, 2018.