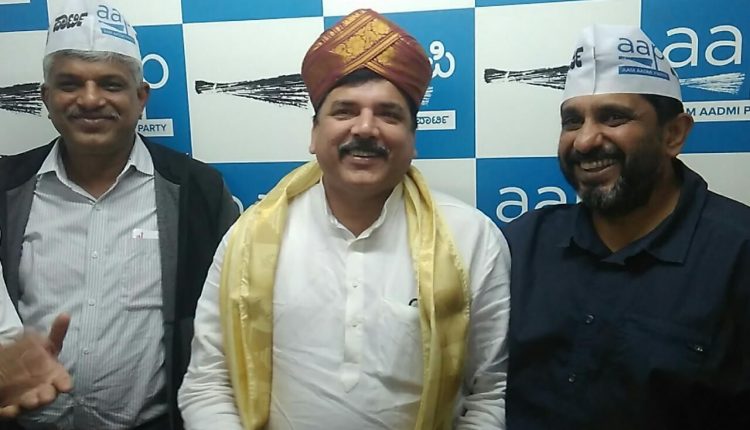 Shocking Revelations: AAP leader Sanjay Singh earns a mere Rs 224 per annum!
PRERIT CHAUHAN
New Delhi: AAP leader Sanjay Singh's filed nomination for Rajya Sabha on 4th January. He can be recorded as the poorest Rajya Sabha candidate till now In the electoral affidavit,His total income for the financial year 2016-17 was Rs 224, according to the affidavit submitted by him during filing of his nomination papers.
Sanjay Singh is one of the three candidates picked by AAP for the Rajya Sabha. The Aam Aadmi Party on Wednesday announced its pick of three nominees it plans to send to the Rajya Sabha. Interestingly, he has been on 37 foreign trips in the last 2 years.
On the other hand, Delhi-based businessman Sushil Gupta, the second AAP nominee, declared a total income of ₹6,65,131 in 2016-17, while his wife Sumitra Devi's income in the same period was ₹7,07,840.