SIAM Exhibits Journey of Automotive Industry in India
ROHIT SHARMA / ASHISH KEDIA
(14/02/18) GREATER NOIDA :–
The Indian automobile market is one of the largest in the world, both in terms of sales volume and production. Talking about historical roots of the car market in India. The first time a vehicle came on road was in 1897.
The journey of Indian Automobile Sector is exhibited in Pavillion 12 of Auto Expo 2018.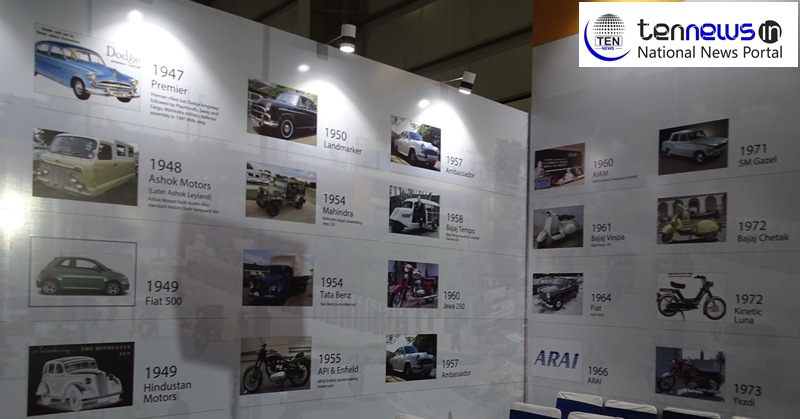 Till 1930, India did not have any manufacturing facility and cars were imported directly from other countries. The landmark decade in the manufacturing process was that of 1940s, in which Indian companies like Hindustan Motors and Premier started to manufacture cars of other firms.
In  1980s, when Maruti (a Government promoted company) launched Sanjay Gandhi's dream car, the then "people's car", the Maruti 800. It was still the Permit raj era, but things were bit different for Maruti (in partnership with Japan's Suzuki) as the controlling stake was with the Government. Maruti 800 had taken the Indian automobile standards to a whole new level. For car buyers, it (800) wasn't particularly a hoot to drive but they now had a reliable, fuel efficient and more importantly ultra-small, extremely maneuverable creature that didn't burn a big hole in their pocket.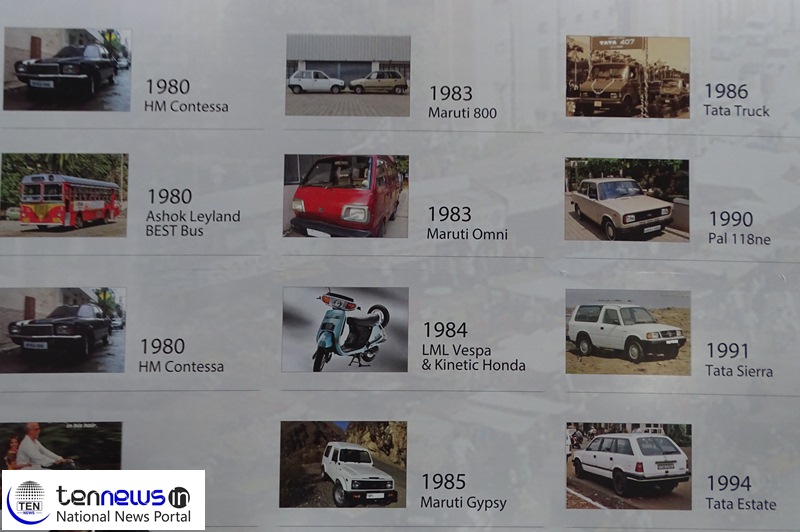 The war wasn't over just yet. People still wanted "A big small car" and "More car per car", a car that would beat Amby in space, a car that could do tens of kilometers to a litre, a car that didn't cost much. The TATA  Indica did most of it. Although designed in Italy, it became the first "true" Indian car. And some of you might know that it was exported too.

Over the years, the car market in India has evolved by leaps and bounds as almost all major companies are present in the country. India has now become a hub for auto makers to set up their plants for manufacturing vehicles intended for domestic and international markets.
There are 18 entities  Toyota, Volkswagen, General Motors, Ford, Renault, Nissan and Isuzu have invested billions to set up their own manufacturing facilities. There is no absence of variety. Hatchbacks, sedans, sports utility vehicles and other new vehicle forms have been introduced.
But still India continues to have one of the lowest car densities, at 13 per 1,000 people. Compared this with China (45), Brazil (160) and Indonesia (42).