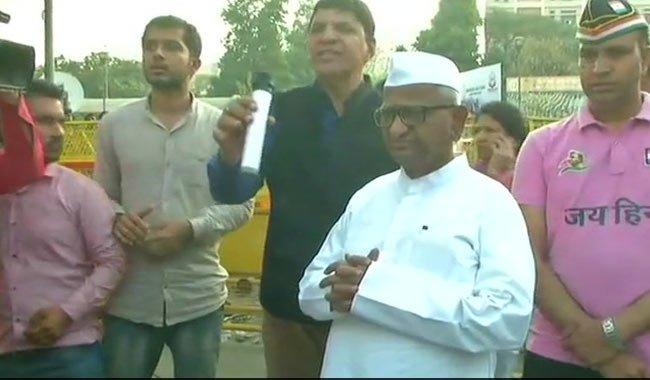 New Delhi: Candidates who appeared for a Staff Selection Commission examination in February continued to protest in New Delhi for the sixth day on Sunday against the alleged leak of a question paper. The candidates have demanded that the Central Bureau of Investigation look into the matter.

The students have been protesting outside the Staff Selection Commission (SSC) office at CGO complex in Lodhi Road since February 27, 2018, seeking a Central Bureau of Investigation (CBI) investigation into the alleged paper leak in the examination held from February 17 to 21, 2018.

Anna Hazare on Sunday met Staff Selection Commission (SSC) aspirants who are protesting against the alleged paper leak of SSC. Hazare urged the protestors to walk on the path of non-violence and demanded government to take action in this regard.
"While opposing injustice and harassment, it is extremely important to walk on the path of non-violence. This strengthens the democracy," Anna Said.