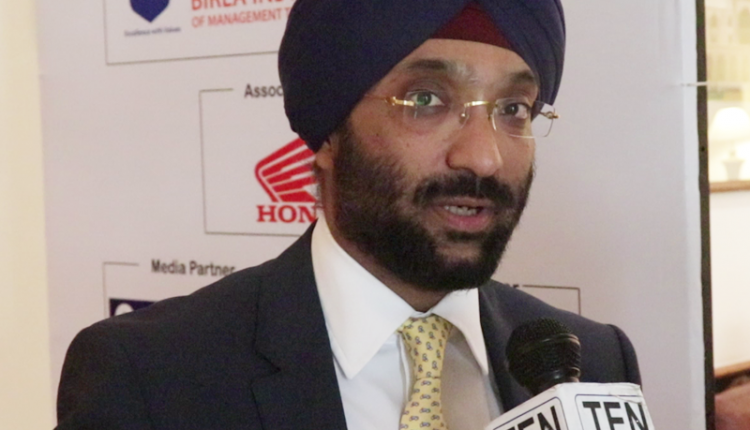 New Delhi: Harshvendra Soin, Chief People Officer, Tech Mahindra Ltd has been associated with Tech Mahindra since 2012. He brings with him a rich experience of more than 24 years in the industry. Prior to his current role, he was heading the Canada Enterprise Business as Senior Vice President and Country Head at Tech Mahindra (Canada). He was also the Global Leadership Acquisition 8. Development, and Head Business HR for APAC 8. lMEA (Telecom & Enterprise) for Tech Mahindra.
Previously Soin was the Chief People Officer at Fortis Healthcare. He has also worked with Aditya Birla Retail, Bharti Enterprises, Oberoi Group and Punwire.
On Wednesday, Ten News Exclusively caught up with Harshvendra Soin, CPO, Tech Mahindra Ltd to talk about his experience and role of Technology in HR  at NHRDN 6th Human Capital Conclave 2018 in New Delhi.
Speaking about his experience at the Conclave, Harshvendra Soin said, "It's a fabulous conclave as the audience is pretty good and the topic is so relevant it's about technology in HR. So we are Talking about Blockchain, AI & Robotic. so it's quite an amazing experience."
Talking about thr role of technology in hiring fresh talent, Soin said, "Technology actually can play a massive role because it can take the mundane routine activities of receiving CV's, Short listing CV's and scheduling interviews. I think there is lot of work that technology does."
When asked about his success Mantra, Soin said, "I would say it's very simple be passionate and think out of the box in every thing you do so. My suggestion to every young entrepreneurs or to every young student is be focussed on solutions that are innovative, think innovation and do innovation."