I.T.S Dental College Gr Noida organised 'White Coat Ceremony'
13/1/2018        Saurabh Kumar
Today at Vivekananda Auditorium of I.T.S Dental College, Hospital and Research Centre, organized a White Coat Ceremony' and 'Outstanding Association Awards function' in Greater Noida.
The chief guest for the occasion was Dr. J.K Sharma , Medical Director- Central Delhi Diabetes Centre. Also present on the occasion was Secretary, I.T.S – The Education Group- B.K Arora, Director- Public Relations, Surinder Sood, Director – Principal, Prof (Dr) Akshay Bhargava, Dean (UG) Program Dr Sachit Anand Arora, students, parents and all Dental & Medical HOD's.
The programme started with procession march of the proud students of BDS 3rd year towards the auditorium for the White Coat Ceremony, followed by invocation to Goddess Saraswati and lamp lighting done by the dignitaries.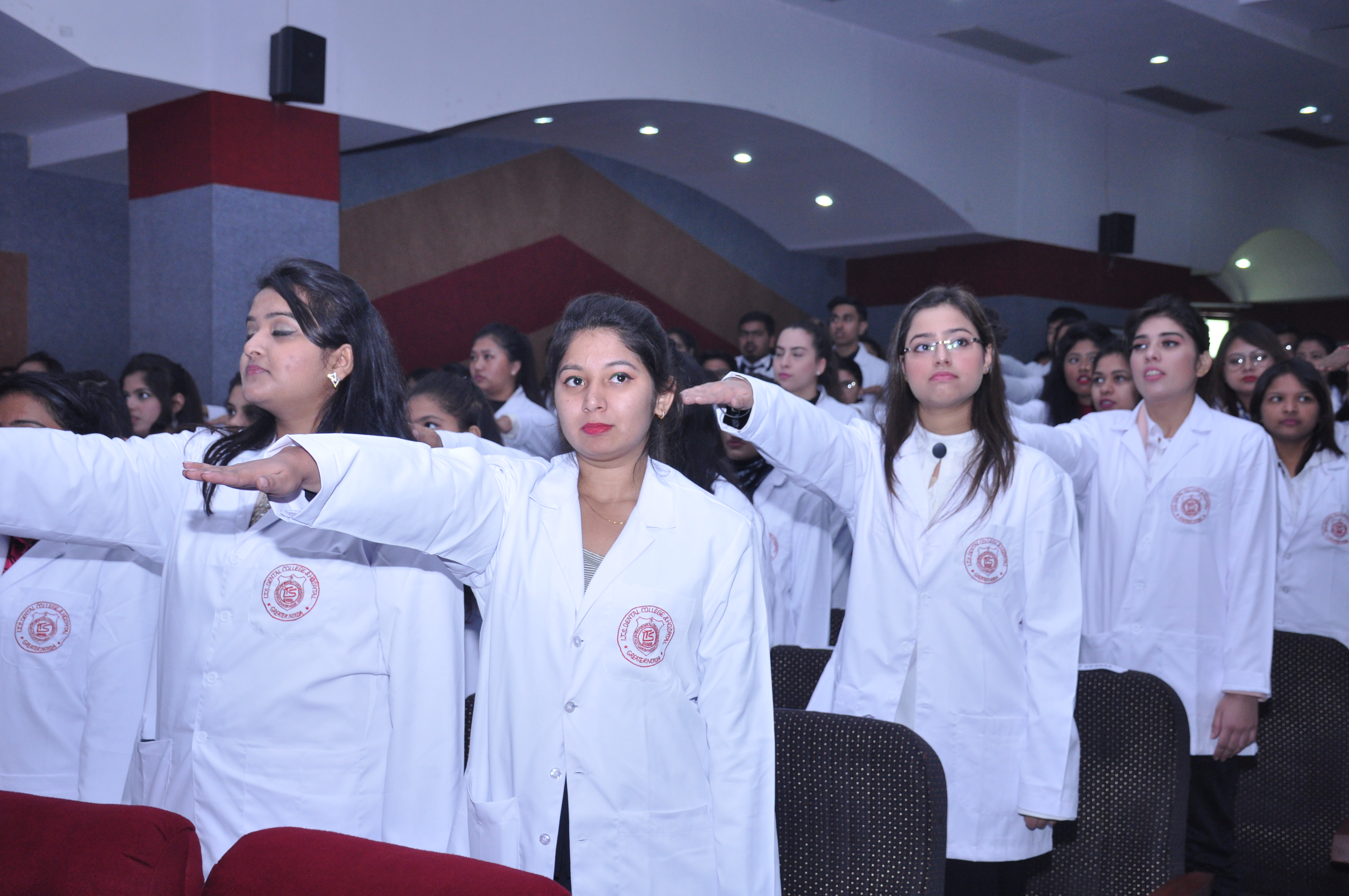 Chief Guest, Dr J.K Sharma addressed the gathering and mentioned that he was honored to be part of the ceremony. He motivated the students through his words of wisdom and emphasized importance of building trust between doctor and patient. In his address he said "White Coat Ceremony is a memorable occasion and Patient is your Client to be treated in best possible manner with best skills in dentistry" and told that way to excel in Clinical world is discipline, hard work and compassion.
This was followed by the presentation of "Outstanding Association Awards" in which the faculty and staff members who have been with I.T.S- The Education Group for 10years and 5years were felicitated with a certificate of appreciation and cash award.
The ceremony concluded with Vote of Thanks by Dean (UG) Program Dr Sachit Anand Arora, followed by National Anthem.
The programme was well attended by large number of parents who appreciated the efforts done by the management and the faculty in inculcating noble moral values among their children apart from making them good doctors. The function ended with a sumptuous lunch for the Faculty, Guests, Parents & students.