Vishwas Halfway Home Observes Annual day, Emphasises on creating Mental Health Awareness
ROHIT SHARMA / ASHISH KEDIA
(11/03/18) GREATER NOIDA :–
Vishwas Halfway Home today observed its 17th annual day at its facility situated in Knowledge Park, Greater Noida.
The Halfway Home provides residential care to both male and female clients suffering from Schizophrenia. It has accommodation for 20 persons. The period of stay of stay for members is up to 18 months.
Therapeutic services are provided by a team of committed and caring mental health counsellors who help members, through discussions, to decide how best to cope with their problems. Counselling and structured rehabilitation programme assists residents in learning/regaining personal living skills. The programme also includes a number of recreational and leisure activities.
Vishwas Halfway Home is operated by 'The Richmond Fellowship Society' which has been providing psychosocial rehabilitation to the people suffering from mental illness particularly Schizophrenia and allied disorders.
President RFS Delhi Alok Sarin delivered the welcome address and informed everyone about the need of creating mental health awareness. He also highlighted the role of Vishwas Halfway Home and RFS in this regard.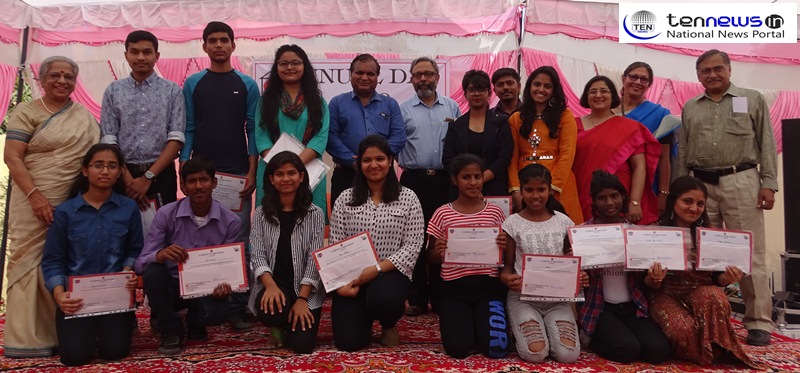 During today's annual day celebrations poster making competition to highlight mental health awareness was also organized.
In the competitions students from different schools and colleges including Galgotias and Dronacharya took part. The members of the facility also performed a fabulous act on the occasion and enthralled everyone.
Dr. Mridual Seth, Secretary, RFS Delhi presented a detailed report of the work being done by the society for treatment and rehabilitation of mental health patients.
Members of My Perch Library also presented an amazing cultural program. The program culminated with the prize distribution ceremony. Dr. Rangashree delivered vote of the thanks to mark an end of this year's celebrations.