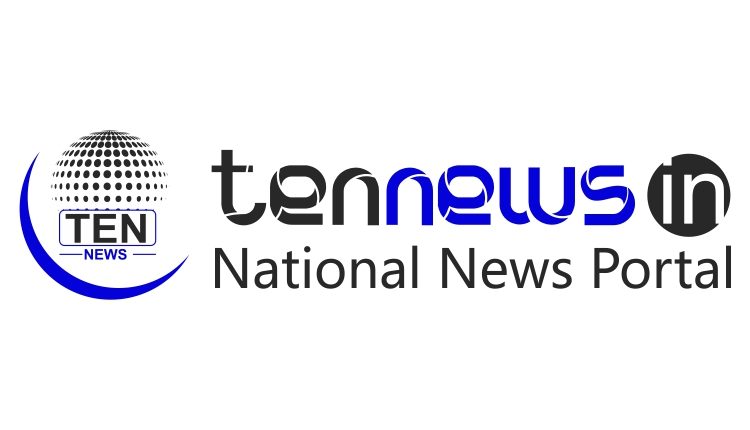 VODAFONE & IPL: CELEBRATING A DECADE OF CRICKETAINMENT!
VODAFONE & IPL: CELEBRATING A DECADE OF CRICKETAINMENT!
IPL 2017 gets bigger and better with never before initiatives like Vodafone Super Fan Ki Superwish and an opportunity to cheering for the team from the FRONT ROW
Tap your feet to Zumi Signature steps  with Vodafone SuperCheer, celebrating
brilliant IPL moments of the decade
 Mumbai, March 31, 2017: Every IPL season bring a fresh breeze of enthusiasm, excitement and passion amongst cricket lovers. Celebrating a decade of its association with the most watched cricket carnival in the world, Vodafone India promises to make Vivo IPL 2017 as Big as it gets!
The only national brand to be consistently associated with IPL since inception, Vodafone's high decibel campaigns have been a key highlight of each IPL season.  This year, even as Vodafone and IPL commemorate a decade successful partnership, Vodafone customers and IPL viewers can look forward to a never before array of adrenaline boosting initiatives making each day super special.
The ever popular Vodafone SuperFan, a first of its kind gratification platform that gave Vodafone customers a once in a lifetime opportunityto get the match winning ball signed by the winning captain on live television, takes on a larger avatar in IPL 2017. Vodafone Super Fan Ki Superwish opens doors for lucky SuperFans to win some dream come true experiences that are being introduced for the first time ever in the history of cricket!
To participate in Vodafone's IPL initiatives and win these amazing offerings, Vodafone customers can simply SMS SUPERFAN <CITY> to 199 and look forward to making their super wish come true. Alternately one can go to My Vodafone App and look forward to making their super wish come true. On offer are – a dinner with their favourite cricketer, joining IPL stars at net practice, participating in Extra Innings show on Sony, taking a selfie with the Vivo IPL trophy, amongst others
Enthused by the super success of 'Hakke Bakke" in IPL 2016, Vodafone brings another foot thumping SuperCheer this time around, which also marks the return of the adorable Zumis. The Zumi Cheer films will enhance the spirit of IPL with the little characters displaying their signature steps.
Another first time in India, engagement initiative at IPL 2017 is an opportunity for aspiring Vodafone SuperFans to experience the unique feel of cheering for their favourite team from the FRONT ROW of the stadium, even if he/she is not actually in the stadium, but is watching the match from a Vodafone store, anywhere in the country. Vodafone has conceptualized this initiative thanks to the immense possibilities of their Data Strong Network.
Siddharth Banerjee, EVP – Marketing, Vodafone India said, "Vodafone and IPL together have offered unique and engaging experiences to cricket followers and sports enthusiasts over the last decade. We at Vodafone are proud and privileged to have been part of this 10 year journey that has changed sports and cricket in India. If you have loved the iconic Vodafone campaigns over previous editions of IPL, this year is going to be bigger, better and even more action packed. Vodafone Super Fan Ki Super Wish and the chance to cheer from the Front Row will offerexclusive experiences to the Super Fan for the first time. Vodafone customers and cricket lovers can also look forward to enjoying this IPL season with the Zumi Super Cheers celebrating special cricket moments".
Besides Vodafone SuperFan, Vodafone has over the years successfully engaged with millions of cricket frenzy fans and viewers through multiple initiatives like the Vodafone Fan Army, Augmented Reality, 'Speed is Good', 'Hakke Bakke', '#BeSuper', etc. across multiple media.
About Vodafone India
Vodafone India is a 100% fully owned subsidiary of the Vodafone Group Plc. with operations across the country serving over 204 million customers (over 106 million in rural areas). Commencing operations in 2007, Vodafone is today a robust, award-winning business and committed for the long term. Vodafone Business Services serves the needs of enterprises and government by providing total telecommunications (Voice and Data) solutions across mobility and wireline platforms. Our mobile wallet, M-Pesa is a unique and innovative money transfer service from Vodafone that fosters financial inclusion.
Committed to optimizing the near-ubiquitous reach of mobile telephony to address national developmental priorities, the Vodafone Foundation partners is actively engaged in community development initiatives especially in the domains of m-Women, m-Agriculture, m-Education and Disaster Relief. Building on its global experience and expertise, an outreach across India and offering a comprehensive portfolio of technologies- 2G, 3G & 4G, Vodafone is uniquely positioned to actualize the vision of Digital India.
Globally, Vodafone is one of the world's largest telecommunications companies and provides a range of services including voice, messaging, data and fixed communications. Vodafone has mobile operations in 26 countries, partners with mobile networks in 49 more, and fixed broadband operations in 17 markets. As of 31 December 2016, Vodafone had 470 million mobile customers and 14.3 million fixed broadband customers.
For more information, please visit www.vodafone.com | Follow us on twitter @Vodafone IN_News and visit www.vodafone.in
For Further Information, please contact:
Vodafone India | indiacorpcomm@vodafone.com