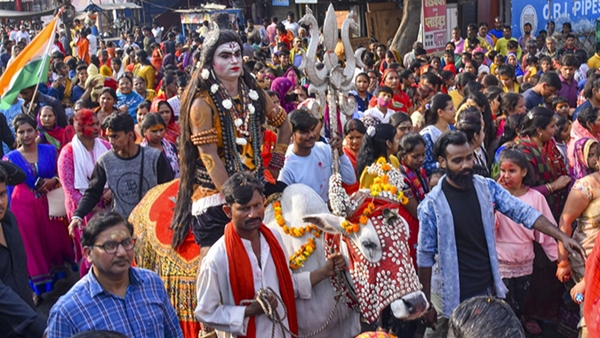 14 Injured After Clashes Erupt Over Prayer Offerings on Shivratri in Madhya Pradesh
Ten News Network
Madhya Pradesh (India), February 19, 2023: At least 14 people have been injured in a communal clash in southwest Madhya Pradesh that began over offering prayers at a Shiva temple on the festival of Shivratri.

According to the police, members of the Dalit community allege that people of a so-called "upper caste" stopped them from entering the temple in Chhapra village of Sanawad area in Khargone district. The argument turned into a physical clash, with both sides engaging in indiscriminate stone-throwing.
Senior police officer Vinod Dixit said, "There was heavy stone pelting from both sides. Complaints have been taken from both parties, and action will be taken."
The police have filed a case against 17 suspects and 25 unidentified people for rioting and other charges, including those under the Scheduled Castes and Scheduled Tribes Act. A counter-case has also been registered against Premlal and 33 others for attacking them with weapons.
The village had been on edge for the last few days over the cutting of a banyan tree, considered sacred by some, and a proposal to set up a statue of BR Ambedkar. A complaint had been filed by the Gurjars against six people from the Dalit community over axing the tree.
In a separate incident in the neighboring Kasrawad area on the same day, members of a community accused another of stopping them from praying at a Shiva temple in Chhoti Kasrawad village. Five people have been named in a police case, including on charges under the caste discrimination law.
The police are investigating both incidents and have advised both sides to maintain peace and harmony in the village.