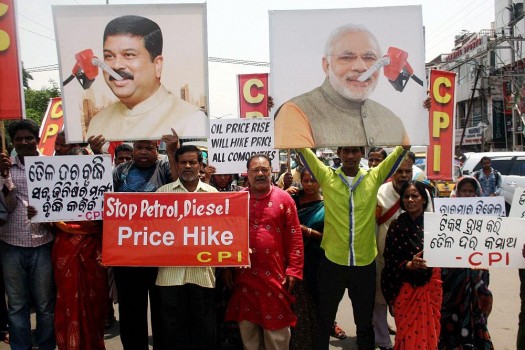 After 16 days continuous hike, Petrol and Diesel rate cut down by staggering 1 Paisa
This morning, Indian oil website flashed that the price of petrol was cut down by about 60 paisa per litre and diesel by 56 paisa. However, within minutes a, Indian Oil company spokesperson clarified, the company website had carried wrong prices due to a technical glitch and that the price cut was not 60 paisa, but is cut by down by only 1 paisa
New Delhi: Daily commuters received a huge jolt, when the Indian Oil company website cut down by 1 Paisa per Litre on petrol and diesel, a minute after showing 60 paisa deduction in petrol and 56 Paisa in diesel per Litre.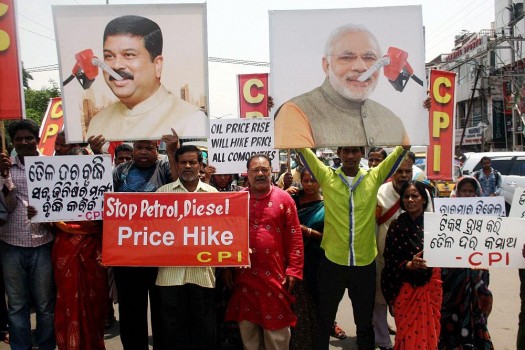 As per the daily market price, this morning the Indian oil website flashed, the price of petrol was cut down by about 60 paisa per litre and diesel by 56 paisa. However, within minutes a, Indian Oil company spokesperson clarified that the company website had carried wrong prices due to a technical glitch and that the price cut was not 60 paisa, but is cut by down by only 1 paisa.
After a constant hike for over 16 days post-Karnataka election, petrol and diesel prices have dipped for the first time by 1 paisa today. In last 16 days, the price sort up by Rs 3.79 per litre for petrol and by Rs 3.37 for diesel.
This came after the oil marketing companies ended their 19-day price freeze in the run-up to Karnataka polls.
Constant jump of the petroleum products put the union and state government on toes. Government's failure to control the skyrocketing price of petroleum products has been drawing huge criticism from the opposition parties as well as public.
The opposition parties and the farmers had threatened the government of protest if they do not cut the excise duty or bring the petroleum products under the GST. Currently, the center imposes Rs 19.48 excise duty on petrol and Rs 15.33 on diesel.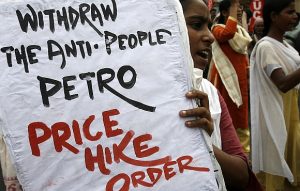 The international crude prices went down after Saudi Arabia and Russia have said that they were ready to facilitate the supply curbs that have pushed crude prices to their highest since 2014.
India sources about 86% crude oil, 75% of natural gas and 95% of LPG from OPEC member countries. In total, India imports 80 % of its crude oil requirement. If there is an increase in prices in the global market rates it automatically leads to an increase in the price of petrol, diesel, and LPG