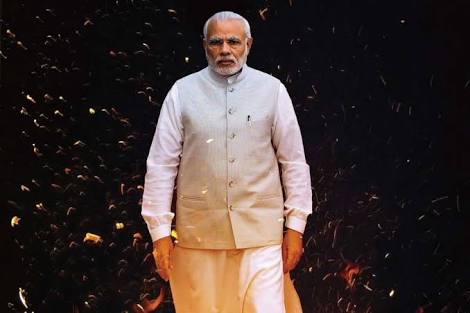 New Delhi: Political parties are gearing up for the largest festival of democracy as the Election Commission has announced polling dates on March 10. Along with political parties, political analysts are also revealing their speculations about the world's largest democracy.
Most of the crossroads and tea shops were seem to be occupied by the people having debate on the upcoming elections.
When it comes to leader of the country, everyone shows trust in only one name "Narendra Damodardas Modi, the leader which has strength, the leader which has vision, the leader which keeps nation first, the leader which unites the nation.
The only leader who has not just won only 16 states of the country but also the hearts of people.
Modi, the leader which makes the opposition united, the leader which has left the opposition leader to concern about their political future.
It is hard to speculate that the opposition will be able to defeat modi but these points assures that Modi will be leading the country again.
1. Modi's Leadership: A distinctive and decisive leadership of Modi which is stout among the political fraternity and is also uncompetitive which makes him greatest leader not just in India but in the world.
2. Amit Shah's "Political Engineering": BJP's president coordination in forming alliance with small political parties and shifting prominent political personalities to the saffron party.
3. International Relations: Even the political opponent of Modi knows that the PM has uplifted the international relations of India with other nations, even the muslim countries likes Saudi Arab and Iran.
4. Rahul Gandhi's leadership: RaGa leadership, which portrays his youthful image instead of strong, determined and confident personality, which is the currently required to lead the country.
5. BJP is the only option: The saffron party's initiatives lured every religious segment of the society, cutting across religious lines, dalits and muslims were also seem to aligned in the narrative of BJP.

6. Unity of Opposition: It is believed that the unity in opposition will be able to malign the image of BJP and will result in political loss to the saffron party, instead the unity of opposition maligned the image of political parties chained together in MahaGathbandhan and also developed a doubt in the people regarding opposition parties.