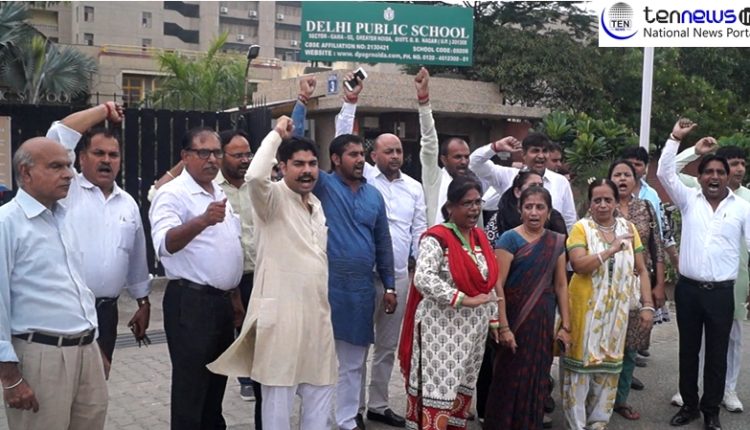 3-year-old raped in Greater Noida school: Angry Parents Protest Inside School Premises!
Saurabh Kumar
Greater Noida: In a Shocking incident where a Three-year-old girl was allegedly raped by a swimming instructor at Delhi Public school in Greater Noida, following which the accused was arrested on Saturday.
On Monday, since early morning parents started gathering outside the school gate to protest against the carelessness of the school premises leading to a rape of 3-year-old child. After this horrific incident some parents as a precaution took back their children's home as they felt the situation can become tense.
The situation for the Accused school got worsened when some parents entered the school premises in large numbers and parents gathered in School lobby.
The furious parents raised slogans against the principal and school administration alleging that school tried to mislead them by sharing wrong some information's via messages. Parents strictly demanded immediate resignation of the principal and asked for a CBI probe in the matter. Here is the screen shot of the massage by the School to the parents.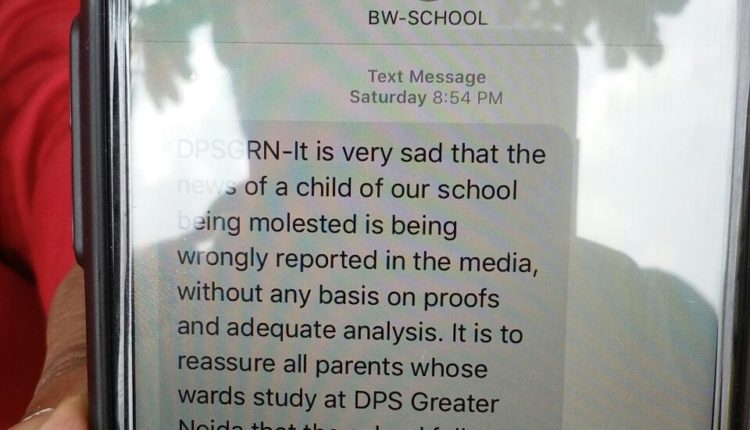 The other shocking thing reveled in the incidents was the Screenshots that reveals that victim's child mother shared some messages with the class teacher on 15th may. In the messages, she was showing her concern to the teacher about her child not willing to go swimming classes as the child use to enjoy swimming at her home . That surely raises some eyebrows!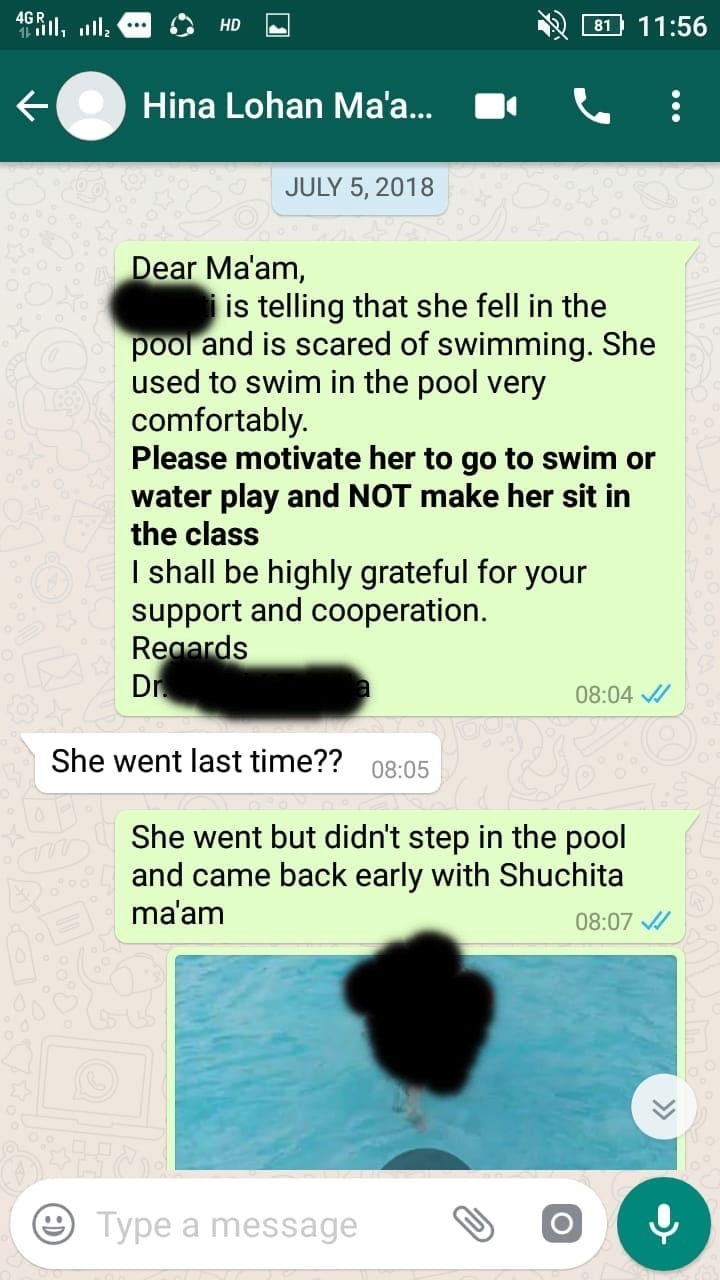 Later in the day the Agitated Parents got furious as they didn't get any clarification from the school side. Seeing situation getting out of control, Principal of DPS, Greater Noida locked herself in her office. Taking situation in control Police took principal to the auditorium of the school to clarify the matter with the Angry Parents.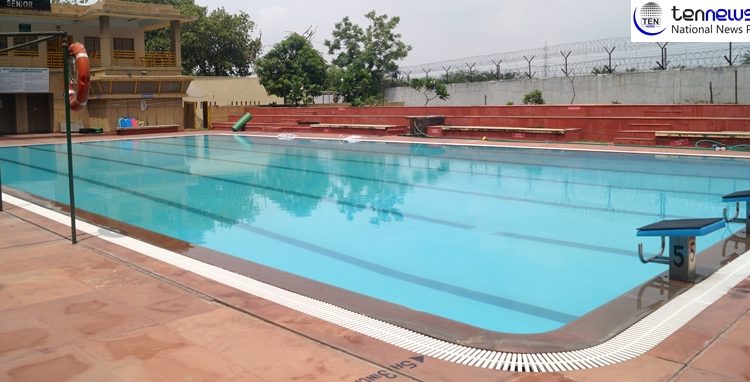 While interacting with the Principal parents put serious allegation on school safety for the students and lashed out on her for misleading them by forwarding wrong messaging regarding whole incident.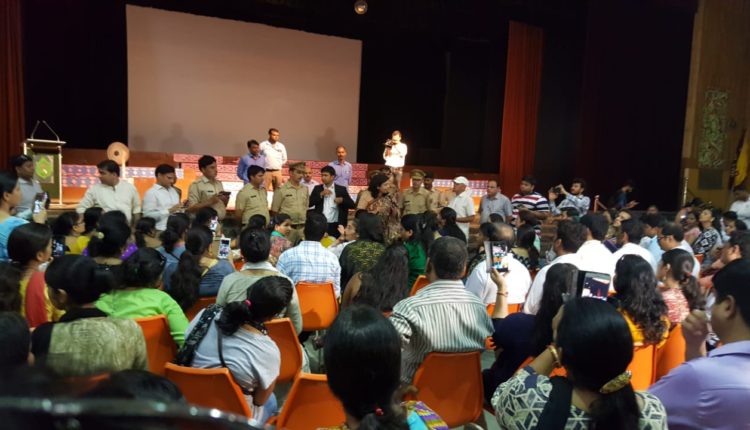 Giving clarification over the incident to the Agitated Parents, Principal of the DPS Tried defending herself and school and said "Speedy and fair investigation will be done and school will also double check its security arrangements."