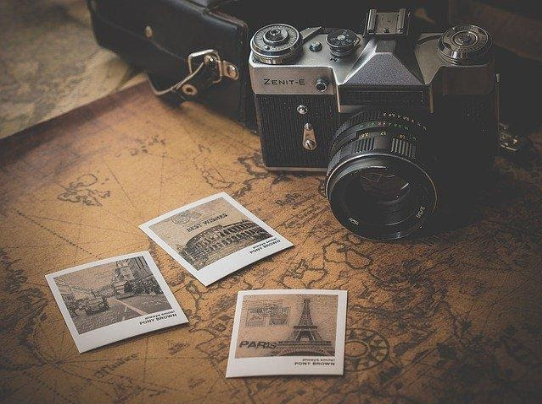 5 reasons why taking a travel loan to finance your holidays is a good idea
We often feel the need to just pack up and visit some faraway places for a while to drone out the city noises and its lifestyle. In such times, we usually find ourselves a little tight on the pocket or prioritize spending on other things. But what if there was a way to get yourself this much-needed vacation without compromising on your financial stability? This is where a Travel Loan comes into the picture which gives you the ability to repay travel bills at a later period over a long duration. 

In essence, a travel loan is a type of personal loan that is specialized for vacations and trips, both domestic and international. It allows you to fund your travel as per your liking, be it for personal use or business purposes. The fund utilization is not limited to just booking a flight ticket or hotel reservations but can be used for a variety of purposes. The restrictions are fairly minimal. 
As compared to a credit card, a travel loan offers much higher funding at a comparatively lower rate of interest. This can be paid out over a much longer tenure as opposed to credit card bills. Although credit card offers instant funds, it usually has higher processing charges and markup fee, if you consider international payments. We have listed down a few reasons why a travel loan to finance your holidays might be a good idea:
Flexible Repayment Tenure
Most lenders whether a bank or an NBFC, offer flexible repayment tenures extending up to 5 years. This also depends on the amount borrowed, and the rate of interest charged. As this is a personal loan, a good CIBIL score and credit history will allow you to receive more favorable interest rates. The interest rates offered on Travel Loans are definitely more attractive than those charged on Credit Cards. 
A point to note is that some lenders also offer the option for interest charging only on the utilized amount. Do read more about such options before applying for one. 
A Bigger Credit Limit
The credit amount offered for a travel loan is much higher than the said limit on credit cards. At the same time, these loans need no collateral or guarantor, or any kind of security. However, as a personal opinion, having a fixed deposit or at least a salary account in the bank helps in getting a faster approval, as they might already be pre-approved. 
Easy to Meet Eligibility Criteria 
The eligibility criteria are fairly simple and get even easier if you have an account with the bank or deposits with the NBFC. Minimum documentation like Proof of Identity, Address, and Employment details is required along with a bank statement. 
Hassle-free Application and Quick Disbursal
The loan application process can be done online, on phone, or physically at the branch. If you have the required documentation, and the eligibility criteria are met, the loan application should be processed almost immediately. You are likely to receive the funds within 24 hours of successful loan processing. 
Ability of Part-Payment
Many banks and NBFCs allow debtors to pay off a chunk of the loan at a time. Standard Chartered allows the part-payment option wherein you can pay off up to 25% of your outstanding loan amount in a year. 
Before taking a travel loan, it is always a good idea to estimate the loan amount properly, so that you do not borrow in excess of what would be required. Here are some tips for the same:
Research the intended destination–

Travel blogs, youtube videos, recommendations from friends and colleagues should give you a fair idea of the places to visit, and the duration of your stay. This is also helpful in planning out proper location and time for photographing or documenting a spot. Ideally, plan your routes and mode of transport accordingly.

Estimated Trip Cost–

Now that you have researched your destination, how to go about it, and intended places of visit, food, and lodging you can easily have a fair estimate of costs. For international travel, get your VISA and permits ready before applying for a travel loan. It is advisable to have some extra cash handy in case an unexpected situation arises. 

Avail existing funds–

With the expense estimates for your upcoming trip, take stock of what funds you already have saved up. If those are in the form of fixed deposits, then breaking of FDs doesn't make sense when you may easily avail of a travel loan. Other liquid investments should be used up, if not required for other purposes. 

Documentation-

Although minimal, proper documentation is required for processing the loan amount. Make sure you have updated address proofs, bank statements, and employment details registered with the bank or NBFC you are applying for the travel loan at. 
Taking a vacation from time to time is necessary for refreshing oneself. If you cannot seem to save up for such vacations, a travel loan hence becomes the go-to option to fund such trips. As interest rates and features for these travel loans vary between lenders, do research thoroughly before applying for one.