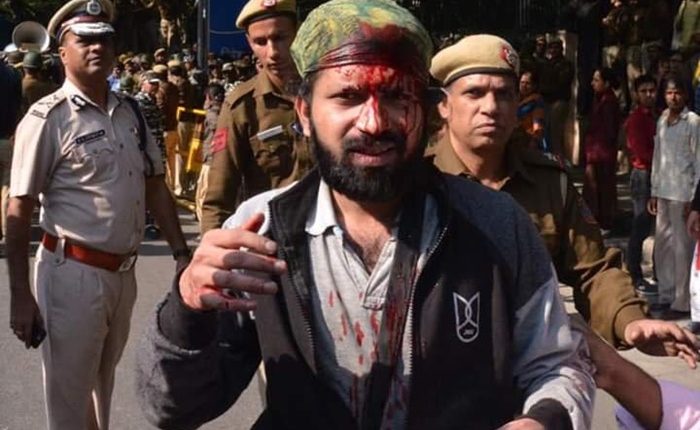 New Delhi(18/11/2019): 50 students have been arrested ahead of the students' protest march against hostel fee hike and security has been strengthened outside the JNU campus in Delhi.
This massive protest comes on the first day of the winter session of the parliament.
Over 700 police personnel have been deployed outside the university campus. The JNU Teachers' Association (JNUTA) has also expressed their concern over this.
Police released that adequate security arrangements have been made along the route of the march.
There has been several reports saying that many students witnessed'lathicharge' while demonstrating against the hostel fee hike.
In a chat with Ten News, on of a student revealed that "there is a myth that is spread all over the ears around India, that the hostel fee is just ₹20 which the government is now changing into ₹300. You are totally wrong as even the mess charges for us were ₹3,000 which the government is looking forward to double and make it ₹6,000."
Section 144 was imposed in a part of New Delhi and metro stations like Patel Chowk, Udhyog Bhawan, Central Secretariat and Lok Kalyan Marg were announced to see no halt while the demonstration gets lighter.
Education Ministry has just appointed panel to intiate dialogue with protesting JNU students and the Union Human Resource Development Ministry has formed a high-powered panel today to recommend measures for restoration of normal functioning of the Jawaharlal Nehru University.
The three-member committee comprises former UGC Chairman Professor VS Chauhan, AICTE Chairman Professor Anil Sahasrabudhe and UGC Secretary Professor Rajnish Jain.