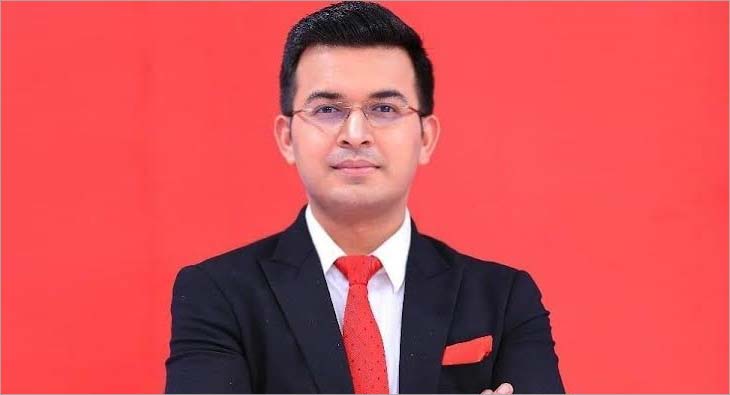 Aaj Tak Anchor Shubhankar Mishra Shares Success Story, talks candidly of Alma Mater Galgotias University
Ten News Network
Noida (Uttar Pradesh), 14th May 2023: Aaj Tak Anchor Shubhankar Mishra, who also happens to be an alumnus of Galgotias University, recently talked about his college experience and how it shaped him into a thorough professional.

Recently he shared his extremely unpredictable and highly inspiring success story with his Alma Mater. Mishra agrees that though initially he desired to be an engineer, the vast number of opportunities and multidimensional personality development options offered by Galgotias, made him dream High and achieve what he actually wanted.
His tryst with anchoring begun in his first year of college, when he was presented with the opportunity to anchor the Annual Cultural Fest at the University. He says that, "it was the first interaction…" and at this moment made him realise that he wanted to pursue a "parallel path" in life and started to gravitate towards anchoring.
Shubhankar's father admits that initially he wasn't completely convinced about his son's decision to abandon his engineering degree and pursue journalism. But to this Shubhankar quotes the Bollywood movie '3 Idiots' and says, " Kam kamunga par khush rahunga (I'll earn less, but I'll be happy)."
During the interview Shubhankar's stoicism was complemented by his mother who said that, "He( Shubhankar) was like an unstoppable stream of force which couldn't be stopped."
After the completion of his course Shubhankar said that he worked hard, read newspaper headlines and practiced being the anchor as well as the reporter.
He says that one of the most difficult times in his life was when he was waiting for the result of an exam in which he was competing against two other candidates, After clearing the crucial exam, Shubhankar made his way into the news channel 'India TV'. He said that feeling was extremely special gave him "goosebumps".
He says the feeling of making your family proud is exhilarating and being able to say, "Kal se TV kholiyega aapko dikhai dega ( Tomorrow turn on the TV and you'll see)," proves your worth.
But he says that just stepping into the media industry isn't enough and you don't know how to proceed further. Then he recalls an anchor telling him to cover an election. Shubhankar shares that he knew that, "One election makes an anchor."
Hence in his journey he took yet another risk and left a big news channel for one that was substantially smaller and had been airing for only 2 years. However through that channel Shubhankar got to cover an election and make his big debut.
After that there was no looking back and opportunities kept knocking at his door and he made his way to the Prime Time slot on 'Aaj Tak'.
Today Shubhankar's family is immensely proud of their son and thanked Galgotia's University as they helped Shubhankar create valuable connections that aided him through the years.
Lastly, reminiscing about his journey from Galgotia's to Aaj Tak Shubhankar shares a sweet memory. He shared a picture which was taken years apart. The first picture shows him holding the Aaj Tak mic on the Galgotia's campus and the other picture shows him in the news channel's studio.
Shubhankar commented that, " Pehli baar jab Aaj Tak ka mic thama tha to vo Campus 1, A Block mein tha (the first time I held the Aaj Tak Mic was on Campus 1, A block)."
Rest was history. Concluding, Shubhankar says that, "There are certain situations when you want to give up but you must back yourself."