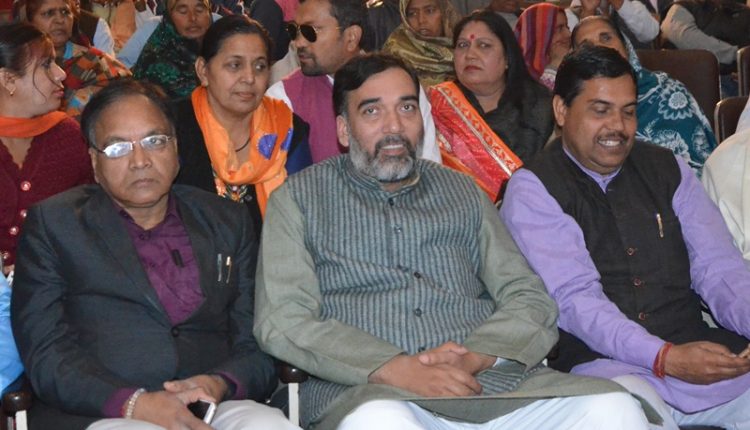 KASHIF HASNAIN (PHOTO/VIDEO BY SAURABH SHRIVASTAVA)
New Delhi: Delhi is not only a big metropolitan with humongous population but it has many villages too.
There are more than 300 villages in Delhi, where basic facilities like water, road, hospital and schools are still missing.
In a bid to make those villages Smart, Delhi government has launched 'Smart Village' project and allocated Rs 600 crores to upgrade it. Every village will have a Smart Village committee who will handle all the funds and look after the development scheme.
Delhi government has introduced this project under Delhi Gram Vikas Board under which every village committee will get Rs 2 crore for its development as per the necessity, said senior minister of AAP government Gopal Rai on Tuesday while addressing a 'Smart Gaon Samellan' held at the Constitution Club of India.

Gopal Rai is the chief guest of the programme.
Delhi Gram Vikash Boarad had organised the 'Smart Gaon Samellan' to promote the smart village project. Scores of cultural programme had been organized and artist from Delhi, Gurugram and Noida took part in large number and presented their folk songs and geets.
While talking to the Ten News, AAP, MLA from Delhi Cant, Captain Surender Singh said, "It is a great move to make the Delhi villages Smart and amount has also been increased from previous years."