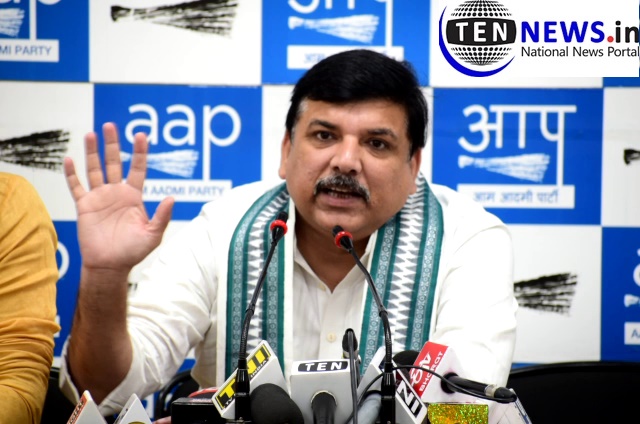 AAP MLA Sanjay Singh writes letter to Government for clearity on free electricity scheme
Saurabh Kumar (Photo-Video) Lokesh Goswami Tennews New Delhi :
New Delhi : Aam Aadmi party leader Sanjay Sing has written a letter to Union Minister Prakash Keshav Javadekar asking him to clear his party's stand on Delhi government's free electricity scheme under which government will give 200 units of free electricity.
The Aam Aadmi Party on Sunday had claimed that BJP will withdraw the Delhi government's free electricity scheme if it comes to power. As this news went in public domain a situation of chaos got created among the public of Delhi, claimed the APP party leader Sanjay Singh and to made the things clear he wrote the letter.
In his letter APP MLA asked, "Why BJP wants to withdraw this schemes which is for poors, do they have any secret deal with the companies providing electricity? Public of Delhi wants a answer form your side over the issue, he said.
Further reacting on a statement made by BJP Delhi President Manoj Tiwari on the same issue in which he said that "BJP will make subsidy 5 times if come in power". Challenging BJP, Singh said if BJP is serious about this then first they should subsidize electricity at least in the smallest state governed by them.