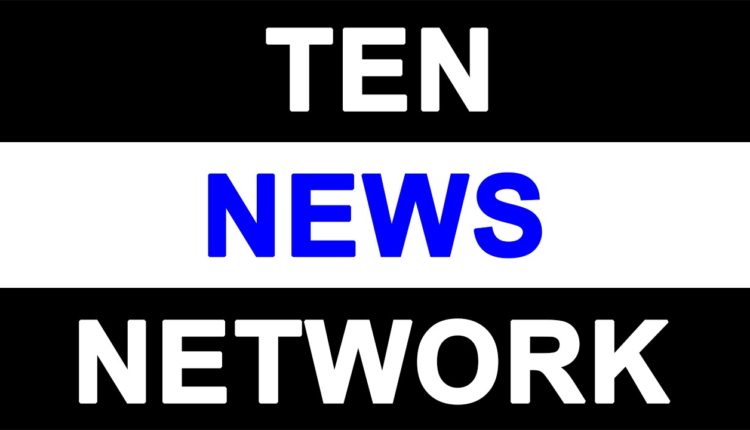 #AAP National Convener #ArvindKejriwal demands demonetisation be rolled back in 3 days
Aam Aadmi Party National Convener and Delhi Chief Minister Arvind Kejriwal addressed a massive rally of traders, farmers, labourers, to protest the Narendra Modi Government's tughlaqi firmaan of demonetisation. The rally was held at Delhi's Azadpur Mandi today to challenge and oppose the sudden decision announced on 8th November by the Prime Minister of demonetising Rs 500 and Rs 1000 notes. West Bengal Chief Minister Ms Mamata Banerjee also joined Mr Kejriwal and addressed the gathering at the venue.
National Convener began by asserting that the AAP was a party born out of an anti-corruption movement and that he had himself sacrificed a lot in this fight against corruption. He said that if the Government took any real step to stop the flow of black money in India, he and his party would be the first to support such a move. Mr Kejriwal said, "After claiming they want to end corruption, they withdrew Rs 500 & Rs 1000 notes, and introduced Rs 2000 notes! This has only made it that much easier for black money hoarders to hoard money. I have also worked in the Income Tax Department, I understand how the system works. This policy cannot stop corruption in India, it will only make it easier to offer and receive bribes."
"Yesterday a Gujarat Government officer was caught taking a bribe of Rs 3 lakhs in fresh bundles of Rs 2000 notes. If all of us are getting only Rs 2,000 each at ATMs every day, how did this person have access to so many bundles of cash? The black market for Rs 2000 notes is rampant with commission rates as high as 40% for exchange! No rich people are lining up outside banks because Rs 2000 notes are being home delivered to them. This is the biggest scam in this history of India, worth Rs 8 lakh crores!" said the Chief Minister.
The AAP Convener also attacked the Government over the lack of effort or initiative to recover loans from big industrialists. He further criticised the Prime Minister for waiving off loans running into lakhs of crores from large businessmen, while leaving the aam aadmi in the lurch. "Mr Modi has waived off loans of Rs 1,14,000 crore from all of India's big industrialists. One such person is liquor barron Vijay Mallya, who had a massive loan in his name of Rs 8,000 crore. Instead of bringing him to book, Mr Modi packed him off out of the country, where he is enjoying his life using your money. On the one hand, he is living a lavish lifestyle in London, whereas we are lining up to withdraw our own money!" said National Convener Arvind Kejriwal.
"This entire demonetisation scheme is a massive fraud on the people and a conspiracy to distribute the wealth of honest Indian citizens into the hands of these rich industrialists in the form of fresh loans. The Government hopes to amass Rs 10 lakh crore of your money through this scheme, which it will give to their crony friends. It has been only a week and State Bank of India has already written off Rs 7,000 crore worth of loans. The money that you are depositing in banks every day are being stolen by Mr Modi's friends. This is a huge betrayal of the people by the Prime Minister," said Mr Kejriwal.
"We used to believe that Mr Modi is an honest man. But this belief of ours was shaken recently when we received some incriminating documents about Mr Modi's bribes. That one person who runs the Finance Ministry has sent these documents from the Income Tax Department's investigation into the Aditya Birla Group's corruption. From documents recovered from the group during a raid, it has come to light that Rs 25 crore were paid to the former Gujarat CM. This matter was never investigated because soon after Mr Modi took over as Prime Minister," the Chief Minister said. "Even Sahara Group paid Rs 40 crore rupees as bribe to the former Gujarat CM. This evidence should have been investigated."
National Convener Arvind Kejriwal said that these cases of corruption give rise to the suspicion that big industrialists like Ambani and Adani are being let off because of backroom deals between the Prime Minister and these cronies. "Janardhan Reddy, a former BJP Minister spent Rs 500 crores on the wedding of his daughter this week. While lakhs of weddings are being cancelled after this severe cash crunch, but Janardhan Reddy was provided with enough cash to organise a lavish function. Now they are saying they will only allow Rs 2.5 lakh for families that have a wedding to organise. Ordinary people have to organise weddings in Rs 2.5 lakh, but you will splurge Rs 500 crores? What kind of a system is this?"
Chief Minister Kejriwal demanded that the dangerous scheme of demonetisation be rolled back 
within three days
 time, declaring that the people of this country would rise up in rebellion if the Government failed to do so. Over 40 people have died, but India will not tolerate this harassment any longer. The 40 people who have died will not have lost their lives for nothing, if people came together and opposed this policy.