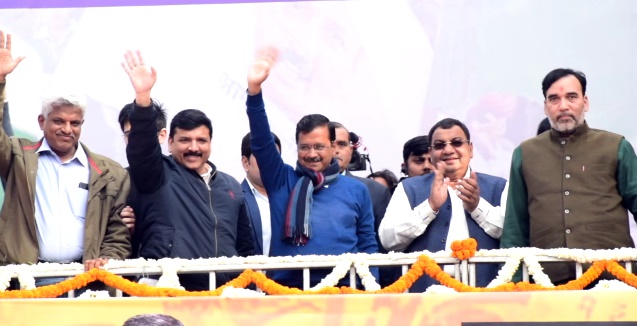 AAP set to form Government in Delhi for third consecutive term
Vishal Malhotra /Lokesh Goswami Tennews New Delhi :
New Delhi (11/02/2020): In Delhi, the Aam Aadmi Party apparently forming the government again. According to the Election Commission, the Aam Aadmi Party is ahead in 62 seats out of 70. At the same time, the Bharatiya Janata Party has an edge over only eight seats.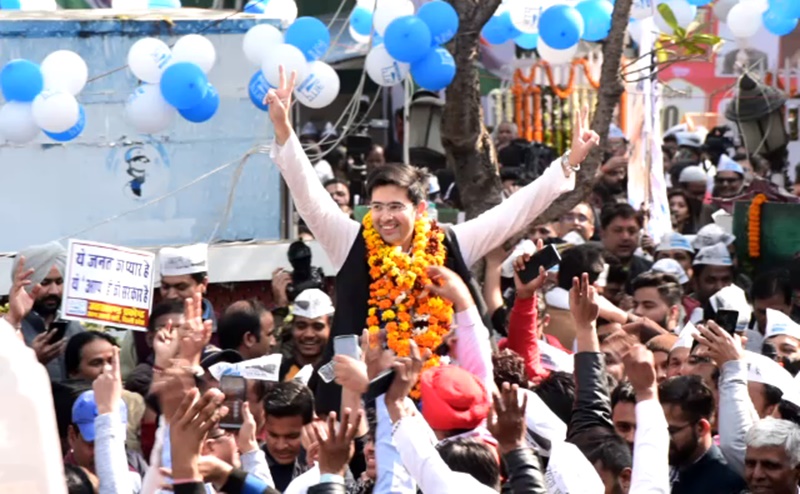 Talking about the Congress on the other hand, like the last time, this time also it was unable to open its account.
Aatishi, Aam Aadmi Party candidate from Kalkaji seat won by 11,300 votes. At the same time, Deputy CM Manish Sisodia managed to win from Patparganj seat and AAP candidate Raghav Chadha won Rajendra Nagar seat with more than 19 thousand votes.
The counting of votes started at 8 am. There are a total of 70 assembly seats in Delhi, in which a total of 672 candidates were in the fray. At the same time, after getting clear indication of AAP's decisive victory in the early trends of counting, AAP's Rajya Sabha member Sanjay Singh said that the strong mandate of Delhi has given a clear message that Chief Minister Arvind Kejriwal is not a terrorist but a firm patriot.
Ten News interacted with several female AAP workers at outskirts of Party office where the faces of these women were totally overwhelmed with joy and happiness after the confirmation of Kejriwal's major victory.