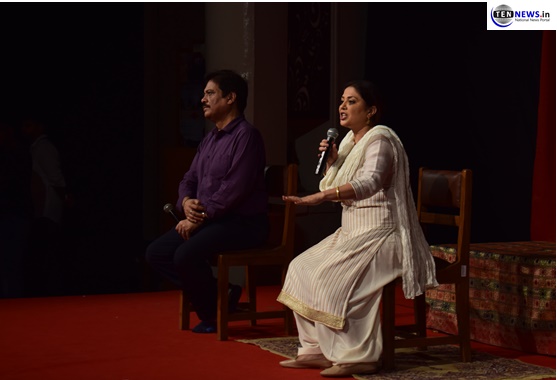 Acclaimed film actress Lubna Salim presented solo-theatre 'Gudumba' at BIMTECH on 32nd Foundation Day!
Vishal Malhotra/Saurabh Kumar
Greater Noida (30/09/2019): On the occasion of 32nd Foundation Day at BIMTECH, when entire students , faculties and distinguished guests of Birla Institute of Management Technology (BIMTECH) are celebrating a long and successful journey . Eminent theatre, television and film artists Lubna Salim performed a solo performance in the play 'Gudamba' written by her father Javed Siddiqui and directed her husband by Salim Arif.
The wonderful play starts with a familiar tune from a 80's song playing in the auditorium, Lubna arrives and takes centre stage. Playing the role of Amina, a simple girl from a middle class, traditional Muslim family, Amina aka Lubna starts narrating her life story in a direct connection with the young audience and takes all of them along with her to witness her life experiences from 18 to 45 years of age!
Started narrating from her youth she took the audience on a journey of her life through her early married days, the subsequent bumps she faced in the road called 'Life' and eventually ended with her becoming a mother and ultimately a grandmother.
In the 90 minutes long solo performance Lubna used the entire stage with wonderfully orchestrated movements and meaningful use of a set and a stage. Gudamba is a monologue which starts immediately at the beginning of the play and ends with the last line to finish the play. Lubna travelled not only through time but also locations, characters, plots and situations with seamless transitions all throughout during these absorbing play.
With the theatrical art of using different accents, body language, voice modulations , deep emotions and facial expressions for all the ten or so characters, Lubna not only portrayed her own unique and peculiar styles and deliveries but also her thoughts.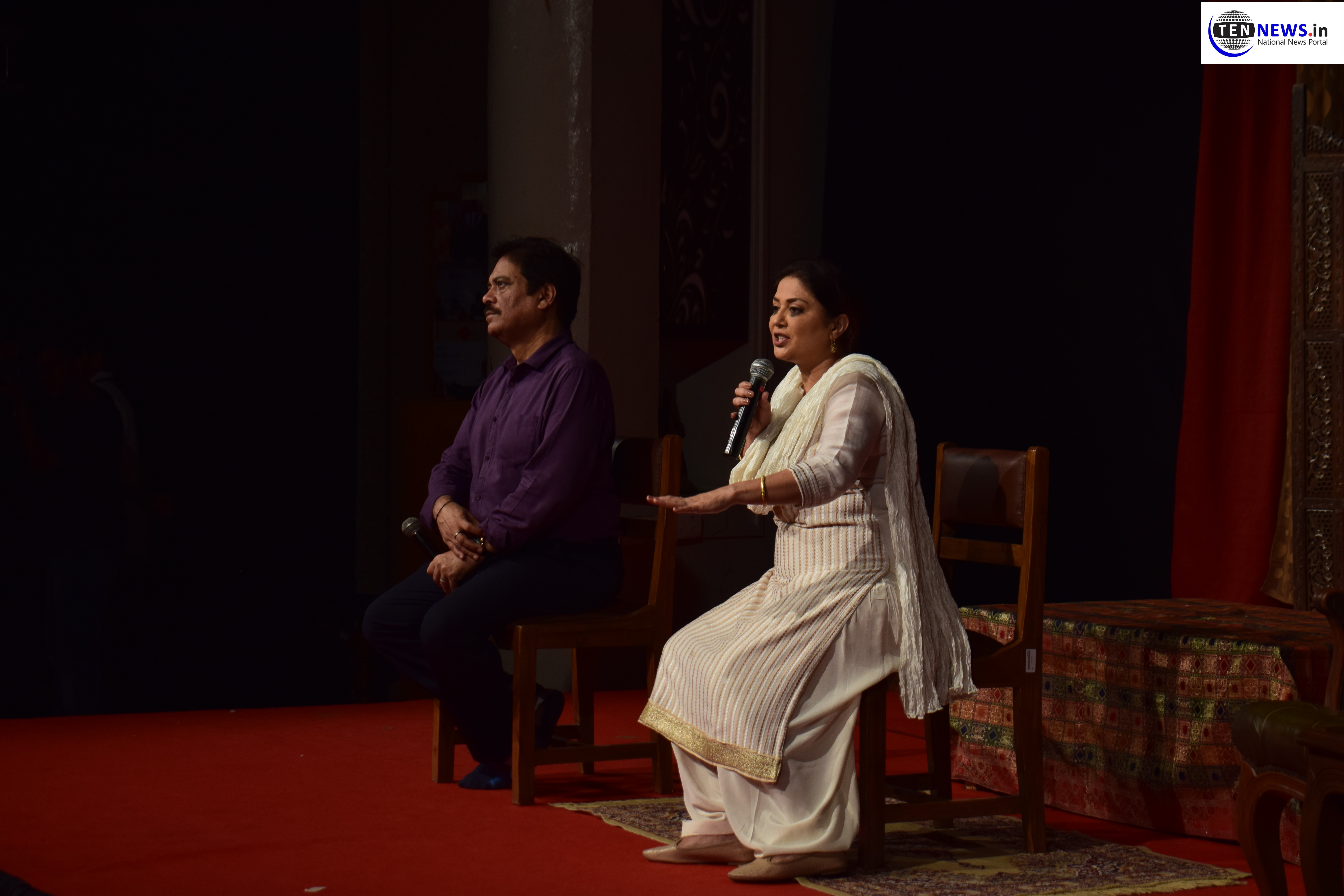 Usually the script gives the opportunity to the artist to be over-dramatic or surreal in some moments which allows the actor a convenience of contrast in portraying the different characters, in a solo-performance. But this performance was so realistic and behavioural ethos which could have made the task of constantly changing characters with subtle nuances more difficult in Gudamba's case. But Lubna Salim was perfectly on point all the way.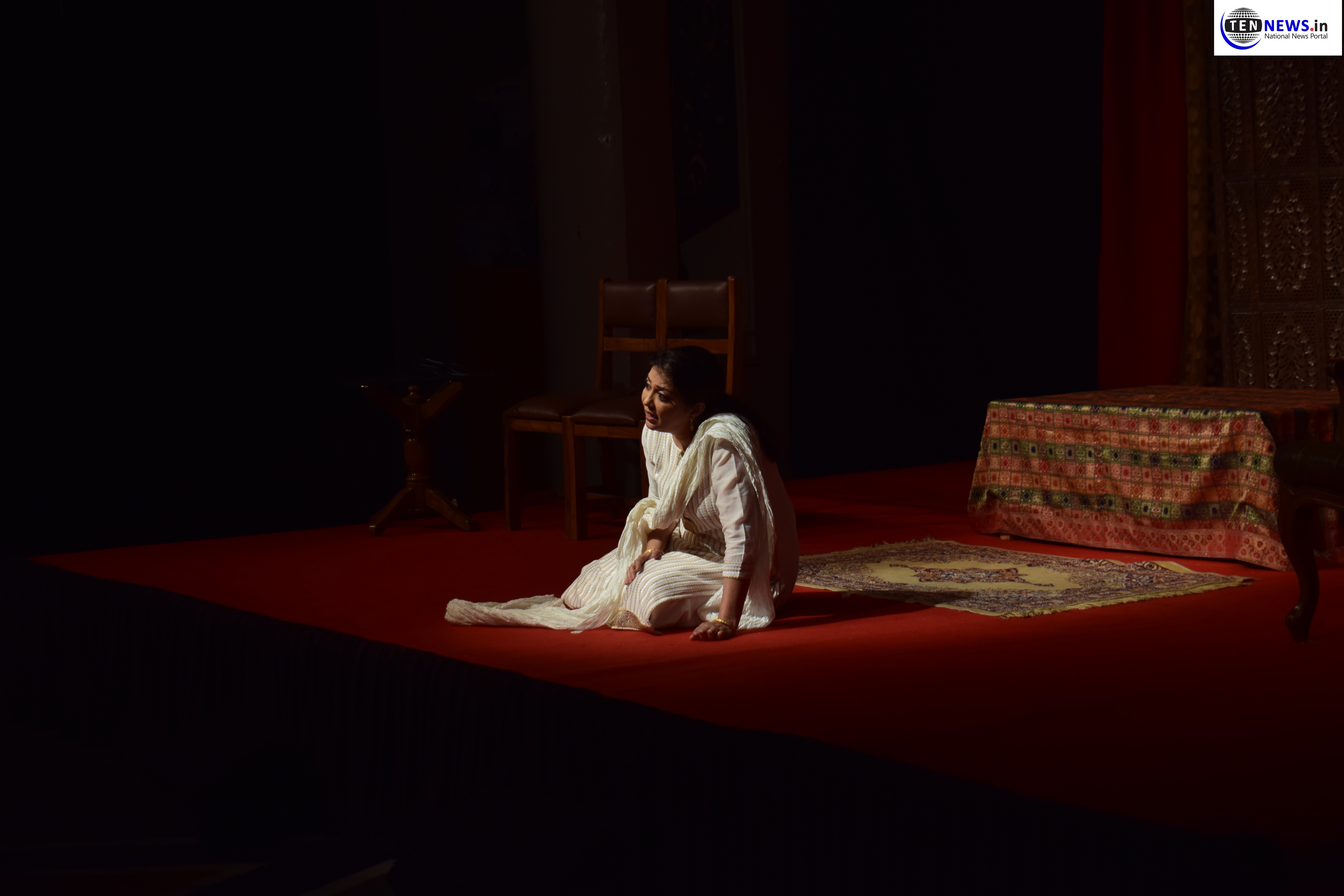 'Gudamba' which is a name for a strange dish made out of jaggery and unripe mangoes, which is sweet yet sour, liquid yet solid was a perfect name for the play to portray a life journey of daughter in law of orthodox Muslim family.
थिएटर कलाकारों ने बॉलीवुड में अपनी अदाकारी का लोहा मनवाया : निर्देशक सलीम आरिफ
Through the story of Amina's character, Javed Siddiqui has portrayed a face of women in part of their own volition and in part of their surrounding realities.
Although, Gudumba's story could have been too harsh but the writing of the play didn't allow it to be so.
The play had wonderful moments of comic relief which let the story oscillate between serious and comedic feelings and emotions, as life is too. Her dialogues created fountains of laughter for more than 20 times during the play But these moments couldn't have been realised, were it not for Lubna Salim's wonderful range of acting, who expressed emotions of grief, sorrow and anger as brilliantly as her comedy.
This was hardly the eighth performance of Gudumba.
With such performances, the theatre scene of the nation and region is bound to expand, as Director Salim Arif envisions and hopes for.
Dr H Chaturvedi, Director BIMTECH shared how important is the presence of art in any part of life. He said that "We as B-School faculty, believe that teaching is much more fun and involving when art forms are used to teach! Drama is itself a proper education enhancing activity and we are proud to have such brilliant performers at our premises on the occasion of 32nd Foundation Day!"
"गुडम्बा" की साधारण कहानी में छुपा है गहरा मतलब : लुबना सलीम
Dr Anupam Verma, Deputy Director, BIMTECH said, "BIMTECH is so lucky and happy to have such a wonderful artist today! Drama plays pivotal role in today's education and using art, education can be made fun and exciting to move ahead with". He felicitated Lubna for her tremendous and soulful solo-performance and also praised the hardworking nature of Director Salim Arif!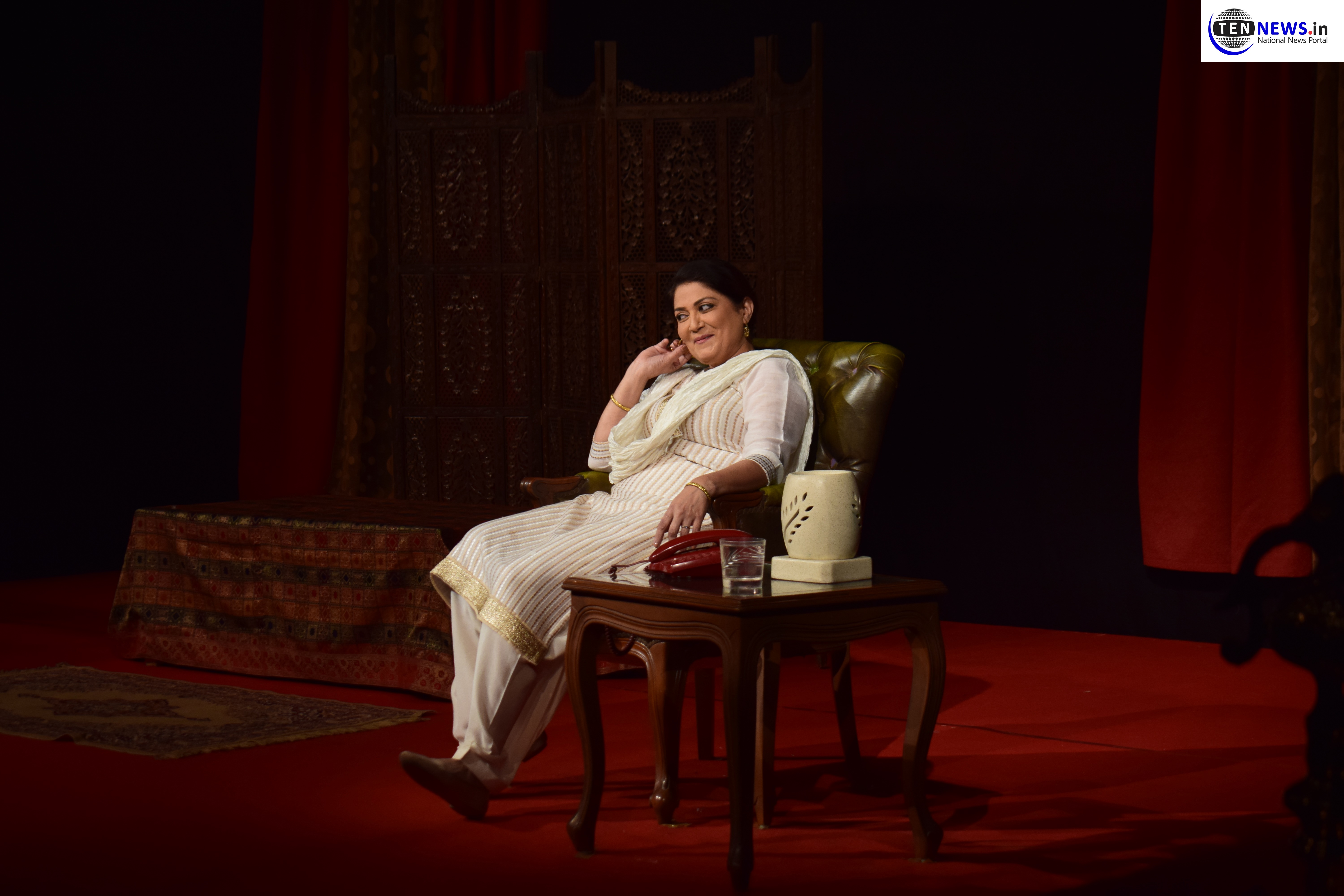 "Lubna is indeed an amazing artist and the play had superb dialogues , emotions which were depicted through more than 10 characters. Writer , Director and Actor has proved to be the Satyam , Shivam and Sundaram in Dramatic world. My heartly compliments to Dr. H Chaturvedi , Director BIMTECH who developed this campus as a cultural hub of Noida region", added Gajanan Mali , Founder of Ten News Network!
Many students shared their feedbacks with Ten News which undoubtedly became the reason for an increment in the overall rating of play : Gudamba!
One student named Maanya, who also works as the media coordinator at BIMTECH shared her experience after witnessing stage drama performed by Lubna Salim. She said, "This play shared one single message through every of its character being played by Lubna Salim and the message is that 'life will always make you face challenges which you might think are impossible to cop-up with but dedication, perseverance and a feeling to be kind can always help us to succeed in every challenges that life throws on our paths!' "