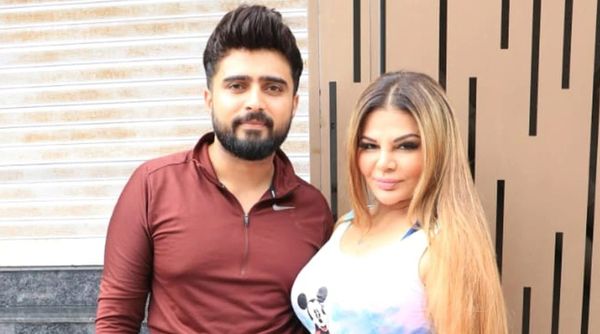 Adil Khan Durrani Denies Exploitation Claims by Rakhi Sawant, Vows to Focus on Work
Ten News Network
Mumbai (Maharashtra), 5th Feb 2023: Adil Khan Durrani, the husband of popular Indian personality Rakhi Sawant, has responded after his wife issued a warning against him on social media.

In a recent video, Rakhi Sawant had claimed that her husband is trying to exploit her for money and she warned him not to become another Sushant Singh Rajput, the late Bollywood actor who died under mysterious circumstances.
Durrani, who is a businessman, has now issued a statement to the media, denying all allegations made against him by Rakhi. He said that he has never exploited Rakhi and that their relationship is based on love and mutual respect. Durrani also stated that he is hurt by the recent allegations and that he has always supported Rakhi in all her ventures.
"I have always stood by Rakhi and will continue to do so. I am deeply hurt by the recent allegations made against me. I have never exploited Rakhi and our relationship is based on love and mutual respect," Durrani said in the statement.
Durrani went on to say that he is not interested in the limelight and that he only wants to focus on his work. He also stated that he has no interest in becoming another Sushant Singh Rajput, who was embroiled in a controversial case before his death.
"I don't want to be like Sushant Singh Rajput. I just want to focus on my work and stay away from the limelight," Durrani said.
Rakhi Sawant, who is known for her bold personality and outspoken nature, has been in the headlines recently for her marriage with Durrani. The couple tied the knot in a secret ceremony in 2019, but their relationship has been the subject of much speculation in the media.
The recent allegations made by Rakhi against Durrani have sparked a lot of debates on social media, with people taking sides and expressing their opinions. However, Durrani's statement has cleared the air and put an end to the speculation surrounding their relationship.