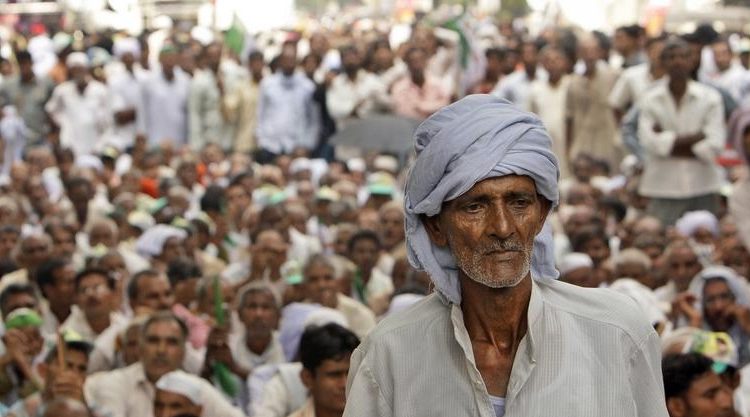 Agriculture ordinances reveal Narendra Modi's anti-farmer face: Indian Youth Congress Chief
New Delhi, 15 September 2020: While opposing the agricultural ordinances passed by the central government, the National President of Indian Youth Congress Srinivas BV said, "Prime Minister Narendra Modi's government is anti-farmer. Modi ji says something and does something else. He talks about himself and listens to suit-booted industrialists, while he is not ready to listen to the suffering of the public. Farming and farmers are already in crisis, the central government is making changes in the agricultural law to end the support price." It is noteworthy that the central government has issued three ordinances related to agriculture during the Corona period, including two from agri marketing Whereas an essential item is associated with the act.
He said, "All these three ordinances are a threat to the survival of farmers as the government is preparing to close the purchase of farmers' crops at minimum support price (MSP) in the coming days through them." Srinivas BV said, "These ordinances are unconstitutional. Agriculture is a matter of state governments; therefore, the central government has no constitutional right to interfere in the jurisdiction of states. This type of legal change should be discussed with the state governments before it, but the central government is continuously doing undemocratic things and is interfering in the states jurisdiction."
The purpose of these ordinances is to give the right to farming to big industrialists and foreign companies, which have remained inaccessible till now. He alleged, "When the whole country is fighting the corona virus epidemic and the Parliament is also operating with limited capacity, bringing this ordinance at a time, questions the government's intention." Farmer's organizations across the country are opposing these ordinances, but the government is using lathi danda instead of listening to them.
It is worth noting that the Chief Ministers of Punjab, Rajasthan and Chhattisgarh have also written a letter to the Prime Minister regarding their anti-farmer ordinances. Srinivas further said, "The ordinance under Article 123 of the Constitution is an emergency system which the Central Government is openly using to eliminate farming and farmers." He warned that if the central government does not withdraw these anti-farmer ordinances, the Indian Youth Congress will take this to the road to protect the interests of farmers.