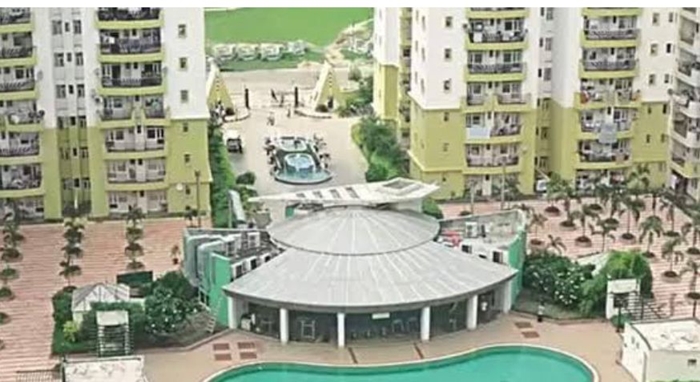 Aiming to deliver flats at the earliest if authorities co-operate : Supertech Management
Ten News Network
Greater Noida (Uttar Pradesh), May 16, 2023: Supertech Limited has been allowed by the Indian Supreme Court to infuse funds in delayed realty projects and work with the National Company Law Tribunal-appointed resolution professional to deliver 20,000 flats in unfinished projects within two years.

Following the recent SC order, Ten News approached Supertech Management to know the detailed action plan . Supertech is quite optimistic about getting fresh funds, completing towers and delivering it to buyers .
Responding to TEN NEWS query about what this order means for the SuperTech team, they said, "With the Apex Court giving green signal for bringing in priority funding for construction in all Projects, it is a matter of few months time for us to start completing towers in our various projects and giving delivery of Flats to Home Buyers. If the Authorities cooperate with granting permissions, approvals and sub-lease permissions, the time we complete and hand over all the projects is not too far away now."
Setting a strict deadline for different projects, Supertech assured that "Construction at all Projects shall be augmented with the target of completion of 2-3 years."
Referring specific to issues that have lead to delay of multiple projects in the Noida Extension region, it said, "Major dispute in Noida Extension area is over non-execution of sub-lease deeds for want of permission from Authorities. With the kind of pressure from the Home Buyers, the Authorities are nowadays realizing the need to release sub-lease permission and we hope in the coming days we will be able to execute sub-lease to significant numbers of Home Buyers. With the infusion of priority funding in projects, the Company will also be clearing some of the land dues based on the Resolution Plan with which the Authorities will be comfortable to issue sub-lease permission for more allottees."
Supertech also asserted that the apex court order would help breath a new life in the stuck projects and would certainly help lot of buyers from the region. "The order has brought the required impetus not only for the projects of Supertech but for the Real Estate Sector as a whole. It has helped to remove uncertainties and the Developers could concentrate on construction and deliveries. The order is capable of starting a new trend in the insolvency proceedings for the days to come," the real estate developer said.
Finally, talking about how they plan to convince UPRERA, GNIDA as well as home buyers about thei intent and commitment of timely delivery of houses, it said, "Concerns of RERA, GNIDA as well as IRP shall be addressed with advancement in project execution and giving delivery of Units to allottees with the infusion of priority funding. We will be able to persuade all the Home Buyers who have gone to UPRERA, to wait some more time till we are able to complete our project. With the kind of increased demand in real estate market and the increased rates, it is worth waiting for some more time for the Home Buyers."