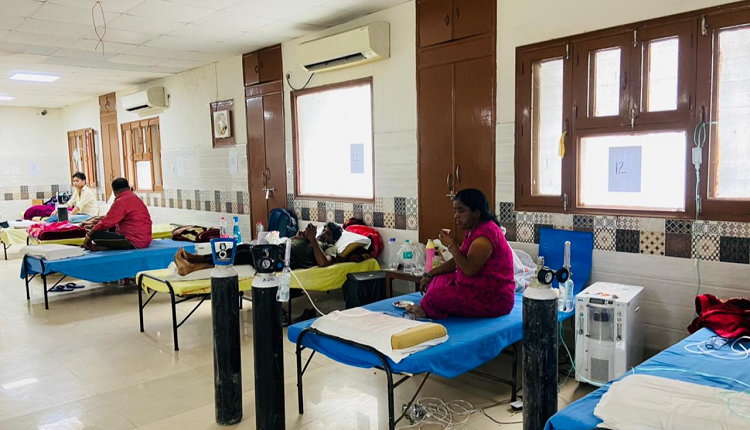 AIR Foundation launched by Alumni of premier institutions to provide COVID care facilities

INDIA, Delhi, May 10th, 2021: A team of Alumni of Indian institutes including AIIMS, IIT, IIM, MAMC along with several entrepreneurs, has announced the launch of AIR Foundation for providing care and relief to people affected in the second wave of COVID. The Foundation also launched a fund-raiser to help set up multiple facilities.
The ambition of the foundation is to support in augmenting 200 bed Terapanth Bhawan Covid care center in Chattarpur, including 30 beds for critical care, 200 oxygen cylinders, 150 oxygen concentrators, one 45L oxygen plant, 2 suction machines, ventilators and BiPAP machines for the in-house patients' urgent care, and other day to day operating expenses of the center. The Team is working closely with Delhi district authorities in running the center.
On-site team of qualified doctors and healthcare professionals along with the third party support for tests and scans has enabled the center to provide medical care to patients without comorbidities and SpO2 levels of more than 85.
AIR Foundation is raising funds to enhance the capabilities of the center to attend to more severe cases going down to SpO2 75-80 and extend the care to more number of patients. They are also working to replicate such facilities in other districts of India given the dire need.
The center has a dedicated team of about 8-10 doctors and 10+ interns. All amenities like – medicines, consultation, food etc. – are being provided free of charge. Some facilities like blood tests, CT scans etc. are outsourced and efforts have been made to get support in subsidies from multiple organizations.
The foundation is touched by the support it has received from alumni of premier Indian colleges based in India and abroad. The fund-raiser saw a collection of INR 80 Lacs within 48 hours of its launch.  The team's first target is to raise INR 2 crore and the progress further basis the new facility needs.
The Foundation is working to launch similar centers in 20 more districts in the coming month.