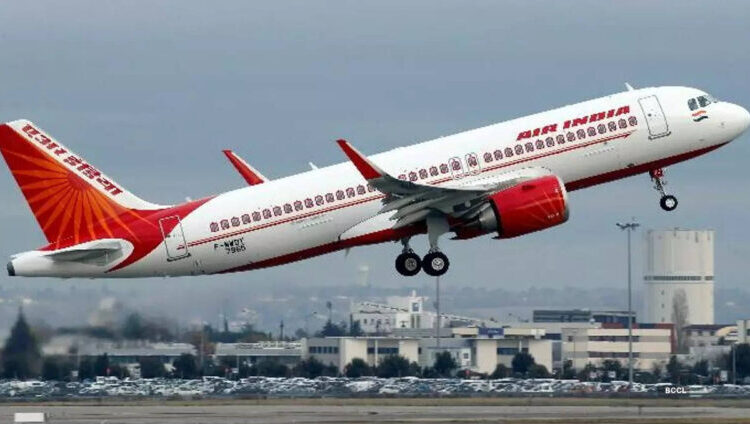 Air India Adopts New Software to Enhance Safety Management and Facilitate Real-Time Incident Reporting
Ten News Network
Mumbai (Maharashtra), 30th Jan 2023: Air India, the national carrier of India, has announced plans to adopt a new software aimed at enhancing safety management and facilitating real-time reporting of in-flight incidents. The move comes as part of the airline's commitment to ensuring the highest levels of safety and security for its passengers and crew.

The new software will allow flight crew to report incidents in real-time via a mobile app, streamlining the reporting process and enabling immediate action to be taken in case of any safety-related issue. The app will also provide real-time alerts and notifications to relevant stakeholders, including the airline's safety management team, thereby improving the speed and effectiveness of response times.
The software will also enable Air India to gather valuable data on incidents and hazards, allowing the airline to proactively identify trends and address potential safety issues. Additionally, the software will enable the airline to better track and manage the resolution of reported incidents, ensuring that any issues are dealt with promptly and effectively.
Air India's adoption of this new software is part of a larger effort to enhance the airline's safety management processes. The airline has been working closely with industry experts and safety authorities to review its existing safety management systems and identify areas for improvement.
Commenting on the announcement, the Managing Director of Air India, Shri Rajiv Bansal, said, "Air India is committed to providing the highest levels of safety and security for our passengers and crew. The adoption of this new software is a major step forward in our efforts to enhance our safety management processes and ensure that our passengers can travel with complete peace of mind."
The new software will be rolled out across Air India's entire fleet of 300 aircraft over the next few months, and is expected to have a significant positive impact on the airline's safety management processes. With this move, Air India aims to set an example for other airlines in the region, demonstrating its commitment to safety and innovation.