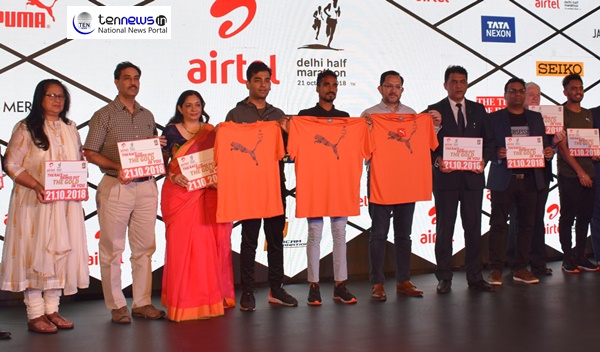 New Delhi: The 14th edition of prestigious Airtel Delhi Half Marathon will be held on October 21, 2018.
Procam international, pioneers of the distance running movement in India, today announced the opening of registration for the world's prestigious Airtel Delhi Half Marathon (ADHM).
The IAAF Gold label Race will witness over 35, 000 participants across five categories, Half Marathon (21.097 km), Great Delhi Run (6 km), Open 10K, Senior Citizen Run (4.3 km) and champions with disability (2.4 km), run along one of the fastest and picturesque course of the capital on October 21.
Half Marathon & Open 10k registrations will open on August 10th to September 7th 2018.
Though, registrations for Great Felhi Run, Senior Citizen Run & Champions with Disability will open on August 10th to September 28th.
Sport has the power to transcend boarders of boundaries, economics, age, gender and generation; Airtel Delhi Half Marathon is a befitting celebration of this ethos.
Ravindra Singh Negi, CEO — Delhi & NCR, Bharati Airtel said, "We appreciate the genuine effort that has been put in by Procam and other stakeholders, including local administration, as shifting an event of this scale and stature with participation from top international athletes, is a highly complex task."
He further said, "We hope this will address some of the concerns relating to air pollution and the well-being of the participants and believe that all stakeholders need to continue collaborating and build on this positive initiative."
Later, Airtel along with other brands unveiled Marathon T-shirt and exclusive shoes.