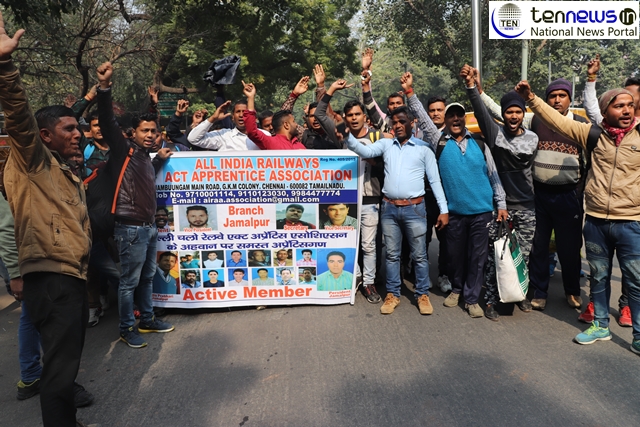 New Delhi, (5/2/2019): On February 5, thousand of "railway apprentice youths" hailing from different states of India came together in national capital to stage massive protest against the central government to materialize the promises made by the center.
The youths came together under the banner of "All India Act Apprentice Association" (AIAAA).The massive protest was also joined by females, they still hopes that this government will reciprocate to their demands.
Protesters said that, "we have successfully completed the trainings from Indian railways and we are waiting to get permanent job while in several zones the railway has given permanent jobs to the youth work on apprentices."
Addressing the public in the protest the youth claimed that in an event, Manoj Sinha, Minister of State for Railways said that every youth undergoing apprentices will be provided with jobs, he also claimed that BJP Chief Amit Shah also said in an event in Bangalore that every youth undergoing apprentices in railways will be provided with jobs after constituting a body in 45 days.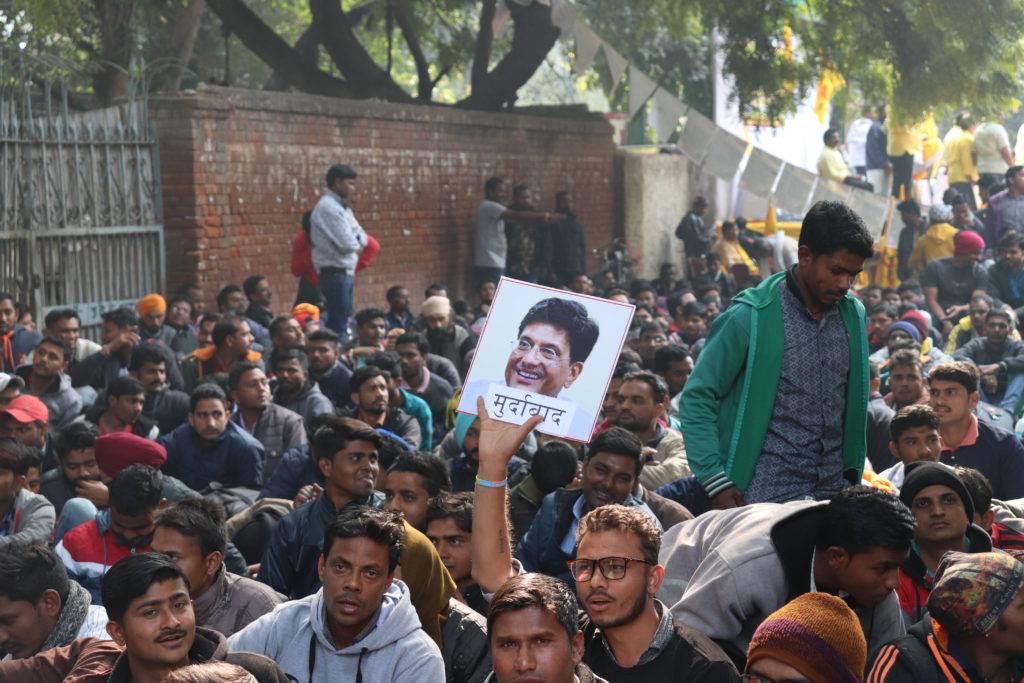 The protesters claimed that before NDA government elected to power all the youth who were undergoing apprentices were provided with jobs in the railways, we are raising our voices from past five years but our demands were not materialised.