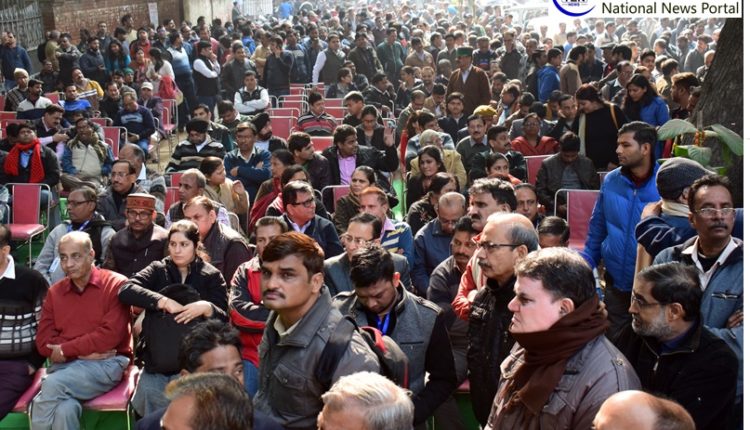 All India Bank Employees Association Stage Massive Protest in National Capital
Vishal Malhotra (Photo/Video) By Lokesh Goswami Ten News Delhi :
NEW DELHI: Services of state-owned banks are expected to be impacted today due to a nation-wide strike call given by unions to protest against the proposed amalgamation of Vijaya Bank and Dena Bank with Bank of Baroda. This is the second bank strike in less than a week.

Most of the banks have already informed customers about the strike.
Last Friday (December 21), an officers' union of state-run banks observed a day-long strike to protest against the merger and also demanded immediate settlement of wage negotiations.
The strike is being organised by the United Forum of Bank Unions (UFBU), an umbrella organisation of nine unions, including the All India Bank Officers Confederation (AIBOC), the All India Bank Employees' Association (AIBEA), National Confederation of Bank Employees (NCBE) and the National Organisation of Bank Workers (NOBW). The UFBU claims membership of 10 lakh officers and staffers.
Speaking to Ten News, JP Sharma, Vice President of All India Bank Employees Association said,

"We are here today with 5 lakh complains of Bank Employees who are unhappy with the proposed amalgamation of Vijaya Bank and Dena Bank with Bank of Baroda. We don't want any kind of amalgamation because that will just affect the workflow of the government bank employees."